SEO vs. Content Marketing: What's the Difference?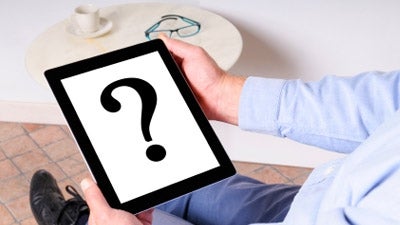 Web marketing as a whole is confusing. There's a ton of jargon and language that the average solomarketer may have difficulty understanding. That's a given based on the fact that if everyone understood everything about web marketing, our industry wouldn't exist in the first place.
Two common terms that I see being mentioned a lot in the same context are "SEO" and "content marketing." Let's get one thing straight. These are NOT the same thing. Let me explain.
"…the process of getting traffic from the "free," "organic," "editorial" or "natural" listings on search engines. All major search engines such as Google, Yahoo and Bing have such results, where web pages and other content such as videos or local listings are shown and ranked based on what the search engine considers most relevant to users. Payment isn't involved, as it is with paid search ads."
SEO has recently gained a negative connotation because many business people consider it to be "gaming the system," "keyword stuffing," or "snake oil magic." There is some truth to those statements, as SEO is more of a science than an art form.
It's always a cat and mouse game. The search engines release algorithm changes, we notice the differences in the search results as marketing professionals, and we report the differences en masse so you can edit your marketing strategies accordingly.
This is very different from content marketing.
What is Content Marketing?
"…a marketing technique of creating and distributing relevant and valuable content to attract, acquire, and engage a clearly defined and understood target audience – with the objective of driving profitable customer action."
As you can see, this definition doesn't contain the words "search engine optimization" or "SEO" anywhere. Instead, you see words like "creating," "distributing," "relevant," "valuable," "attract," "acquire," "engage," and "action."
As you can see, the definition of SEO contains the word "relevant" as well. That's the main connection between SEO and
content marketing
. Using relevant keywords in your content to optimize your articles for long-tail search queries.
You have to
find out what the best keywords are
for your unique business. So how do you do that? Now that Google has gotten rid of their free keyword tool, you have to find a different way of finding search volume and competition levels for keywords you're interested in.
Content marketing is more of an art form than a science, but you still have to take a scientific approach to it. You have to set an editorial schedule, find your best keywords, write, test, test, and test again, then refine your strategy based on your results.
Are there any other key differences between SEO and content marketing that I left out that you can think of? Let's hear them in the comments!
This article was originally published by BoostSuite
Published: December 19, 2013
3305 Views