7 Tips to Increase Your Podcast's Reach in 2021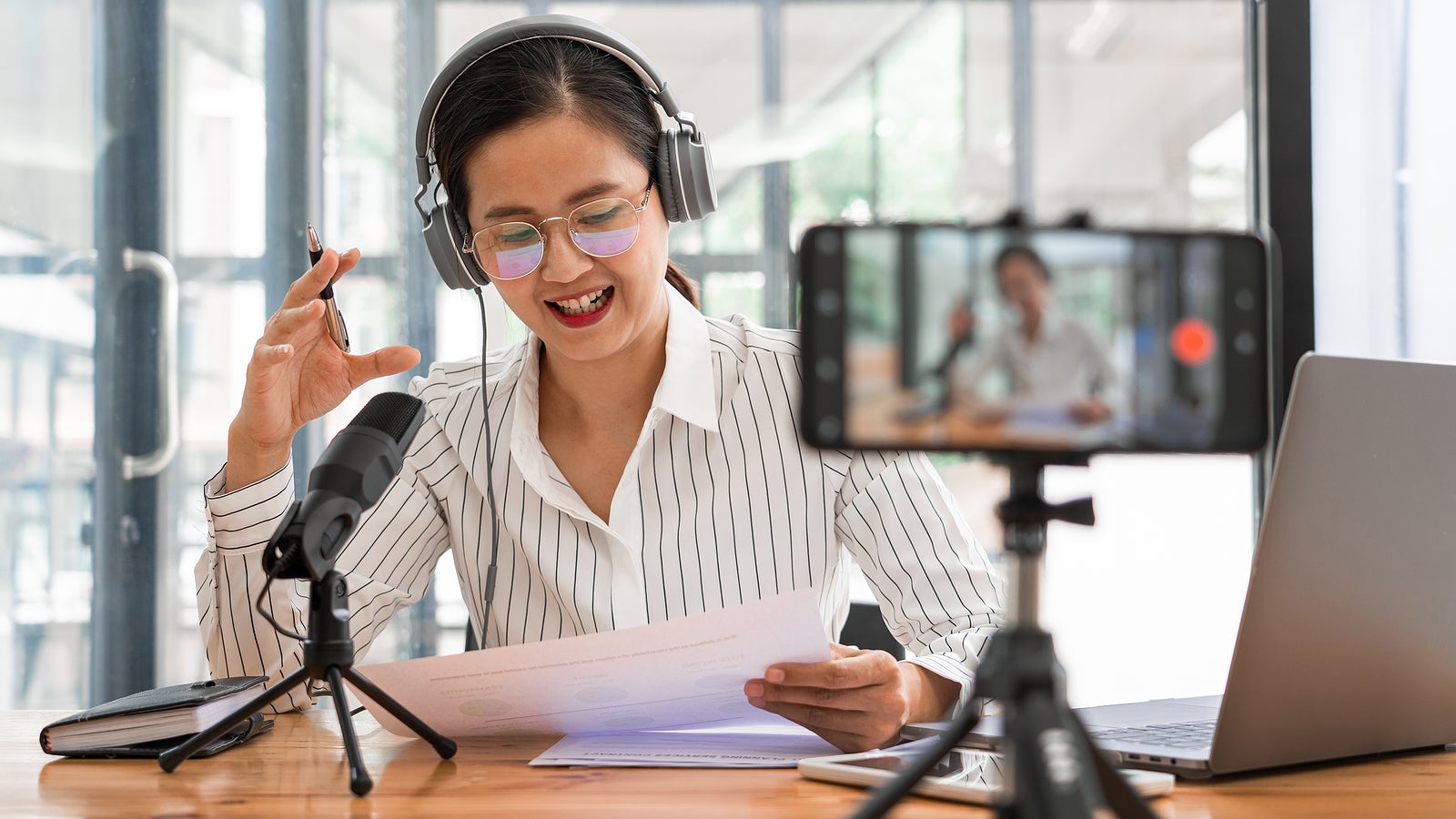 Podcasts are finally catching up with other marketing techniques and getting the credit they truly deserve. They're going to be even more prominent in 2021 as brands continue to go digital and opt for diverse ways of reaching their target audience.
Podcasts provide entrepreneurs with a platform to build-up an active customer base by getting the word out about their businesses regularly. According to research published on outbrain.com, there are more than 850,000 active podcast channels across various AV platforms. Plus, reportedly, podcast listeners are wealthier and more educated, with five out of ten people holding at least a college degree and earning an annual salary of 250,000 dollars. Shocking, isn't it?
You might think that podcasts cater to a niche market and that increasing listeners and viewers would be a mountain of a task. Wrong! Expanding their reach is just about as 'simple' as it would be for any form of AV content. Of course, a few tweaks here and there, though, but that's ok! And without further delay, here are a few tips to turbocharge your podcast's reach in 2021.
1. Create a dedicated website for your podcast
Provide your podcast with a 'home' in the digital world. This will allow you to curate, upload, and monitor all your podcast episodes in one place. A dedicated webpage will also help you in SEO, but more on that later. Always enrich your audience with valuable information on your podcast's webpage. 
2. Create quality content
This is a no-brainer! The better your content, you more people will listen to your podcast. It is a smart decision to create multiple episodes and to keep listeners engaged and to avoid boredom. Your podcasts' subject depends entirely on your business's nature and how you want to promote it on the internet.
For example, suppose you run a video transcription service online. In that case, you can create a podcast titled, what is video transcription and highlight the steps involved in it. For the next episode, you could talk about how video transcription can improve video views on other platforms. Remember, be concise, interactive, and informative!
3. Subscribe on different podcast platforms
Even though having a dedicated podcast a big plus for increasing reach, you should not limit your podcasts to a singular platform. You can sign up on various platforms to increase reach exponentially and get the engagement you desire. Platforms such as Apple Podcasts, Spotify, and Stitcher are becoming increasingly popular.
These platforms also you to upload notes, captions, and text files for people who prefer to read instead of listening. Tools such as Anchor.FM is a perfect choice if you want to automate distribution across multiple platforms in one go.
4. Optimize your podcasts for the search engine
If you have a dedicated webpage for your podcasts, SEO should be your number one priority to increase your rankings on SERPs' online reach. The easiest way to optimize podcasts for SEO is by including relevant keywords in their descriptions and show notes. Consider researching the top podcast-related keywords in 2021 and incorporate them into your content. 
5. Convert your podcasts into a video for YouTube
Remember how we said that SEO optimization is of the utmost importance? Well, this step will allow you to take your podcast game to the next level.  Nowadays, Google is making strides in allowing users to find their desired podcasts in search engines with ease. However, one thing will always remain a constant: people will always prefer videocasts over podcasts. 
One way to tackle this is by converting your Podcasts into a YouTube-read video. This will enable you to reach a worldwide audience that subscribes to over 31 million channels on YouTube. Now, how's that for getting more reach?
6. Get creative with your podcast title 
Of course, every podcast episode you churn out will have a different and unique title. You should get creative with the titles you give every episode if you want more people to listen to them or watch them in the case of videocasts. Titles can make or break your content's first impression and its reach. 
Furthermore, you should also create an attractive art cover image for every podcast episode. Some cover art best practices include: using a picture with a 1400 x 1400 resolution, keeping file size less than 400kb, using colorspace RGB, and using s JPG or PNG format. Sticking to these specifications will avoid all directory issues.
7. Ask listeners to rate and review your podcasts
The more people review and rate your podcasts, the more potential prospects will search for your content online, thus increasing the reach. A good starting point is asking your family and friends to leave good ratings and reviews on your podcast's website and any other platform. Also, do not forget to post links to your podcasts on all your social media accounts.
8. Email listeners when you come out with a new episode
Building an outreach or emailing list will allow you to keep your listeners up to date when you post a new episode. Furthermore, you can also share some details about upcoming podcast episodes by email, along with incentives such as discounts and giveaways related to your business. Always include links to your podcast's website and social media profiles in the email. Pro tip: avoid email spam!
Conclusion
To grow your podcast's reach, you need to formulate an effective game plan and follow it to the T. But always remember one thing: content takes precedence over everything else. If you do not have interesting audio content on your podcasts, promoting it and getting your desired reach will be next to impossible. Always focus on producing high-quality digestible podcasts to get the most out of this unique marketing technique.
Published: January 11, 2021
1386 Views