Making a strong identity in the digital world is never easy. You might have a website with a simple design, which is functional and attractive, along with the content. But the crowd does not turn up.
Having a website is akin to having a full-fledged shop. If you cannot entice people to visit the shop and buy something, they will just pass by your shop and might opt for something better.
Let's explore ways to drive traffic to your website in 2017.
Optimize Old Content
Your website should be linked to articles that explain the nature of your offerings. You can then redirect the articles to your products that are aligned to the topics, driving more sales. Add links to old posts and also redirect them to the new articles. Make sure a social media marketing tool is used to share the articles too.
Accept guest posts
Guest blogging is actually a two-way street. You can post content to other blogs as guest posts, while also inviting other people who are working in your niche to blog for your site. They will of course share and link their guest article with their own blog, thus bringing in new traffic in the form of readers to your site. Do post high-quality content only and keep posting them socially through a handy social media marketing tool too.
Refurbish Your Content
Vary the length and style of your content on a consistent basis to make it appealing to your readers. Have short blog posts that blend well with long-form content while integrating images, video, infographics and the like for increasing interest and impact of the content.
Optimize Landing Pages
Have landing pages that host interesting offers and lucrative deals for your visitors. Why not show off the best products and services on your landing page that will result in conversions? Tell visitors that they can get what they want.
Use visual content
With lot of textual content, you might alienate the visitors too. Use images and videos in between your content. Reduce words on the landing pages and showcase the value of visual content. For example, make it visually explicit if a product is free and encourage users to download the offer.
Social advertising
Social media marketing tools and advertising strategies give every business an opportunity to find potential customers build trust and even gain important leads. But it is not only about posting, but keeping the conversation relevant to their needs and an insight into your business values too.
Bonus Tip: Target Long tail keywords
Got your high intent keywords on top of SEO strategy. Target long-tail keywords since they account for most web searches, and also most of the personalized web searches. Your intended audience is then just some keywords away.
Conclusion:
Adhering to these SEO tips can increase your website traffic gradually, yet effectively.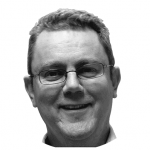 Author: Rich Bloomfield loves to write on marketing, social media, and branding and is a marketing manager with marketinglabs.co.uk. Follow them on Twitter @marketinglabsuk.