An online presence has become synonymous with "existing" in the digital world. Millions of people are connected through the Internet. That vast user database includes businesses as well, all of which are fighting for the attention of their potential customers. However, not all make it on the first page of Google searches and instead get lost within the myriad of websites that cater to the same audience. Thus, improving those tactics becomes vital for survival.
Numerous businesses benefit from a strong online presence and are said to be much more profitable because they have built influence, credibility, and, more importantly, visibility. In fact, retail stores which also have a website have an average of 23% higher growth than those who are not online. And yet, only 51% of small businesses actually have their own website.
It underlines a significant fact that company owners, of a small business or big brand, should be aware of: who you are on the internet matters. You need to build your image, presentation, and presence. More importantly, you need to do it in an efficient and smart manner.
Be a Smart Social
Everyone has heard about the power of social media when it comes to brand promoting, customer care, and marketing. However, flooding the channels and having an account everywhere is not effective. Many companies make the mistake of wearing themselves too thin. They either get overwhelmed by the multitude of accounts or neglect them altogether. Neither is a good option for building a powerful online presence.
Instead, you should focus on two or three channels that your resources can keep up with. Facebook, LinkedIn, and Twitter are currently the powerhouses of social networking, but you shouldn't limit yourself. Dare to venture as far as Instagram, Reddit, or even Snapchat. The most important thing is to remain active and to keep your presence alive, instead of being a passive owner of multiple accounts.
Blog Consistently
Consistency is key to building credibility and visibility for your brand. However, setting a rhythm may be a bit tricky. Visitors on your website enjoy seeing fresh content that will tell them more about your activities. Even more, they are there to learn your intake on certain matters in your niche, so it's crucial to stay up to the date with the latest trends. Your online presence should be relevant, consistent, and of high-quality.
Find your rhythm and keep it. Posting two to three times per week is ideal, but if you cannot afford it, pick a different pace where you are most comfortable, even if it's once every two weeks. And when you found it, stick to it.
Network
Guest posting and email marketing are two incredibly powerful tools you can easily use. They are tried and tested and have become an important part of today's online networking. Find blogs in your niche that target topics of your interest and write a piece that will work for them. They might make you a similar offer, which is an incredible way of getting your content out there in an efficient and social manner.
Build relationships with others, even if they are your competitors. By providing value in your domain and working with others who aim for the same goal, you will have a strong online presence.
Optimize and Update
Search Engine Optimization (SEO) strategies will come and go. It's an ever-changing art that will always adjust to the advancement in technology and latest trends. They are sometimes difficult to pin down, but they can be understood. Gain a bit of knowledge of what SEO means, and then never stop updating. Keep yourself up with the newest practices and rules. And, it's equally important to update your content.
While everyone strives for perfection from the first try, it's a near impossibility. You can keep looking for the best and fastest way to build a perfect algorithm to strengthen your online presence. You may even find it, but it will be fleeting. Instead of looking for the magic formula, keep yourself up to date with the latest SEO tactics.
Go Mobile
Google predicted it, and now it's happening. More people are now browsing smartphones than on desktop. Mobile has become a significant platform in the online medium, especially if you're targeting millennials as your audience. Thus, having your website optimized perfectly for the small screen of a mobile should be a top priority. Numerous companies actually have two designs implemented in order to ensure their all-around traffic.
It may take a little more thinking in compressing all the information for the smallest of screens and some sacrifice, but it will be worth it. A strong online presence will only be built if your services are visible on all systems and platforms.
The most important lesson to keep in mind is that you should never stop improving. The internet is an ever-changing domain, with a myriad of channels that will help you build influence and credibility. However, your online presence will not improve over night. It will take time and patience, but it will be worth it, as it will open the eyes of millions of people to your business.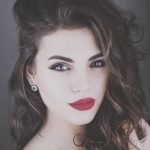 Author: Carolyn Andreason is a tech enthusiast and dedicated writer. Her days are split between her customer care role at FindInternet.ca & her freelancing gigs. She is highly devoted to helping people develop their business and guiding new entrepreneurs on the path to success.