As the founder of a publishing company focused specifically on serving entrepreneurs, I see the same problem over and over.
When a business owner decides they want to write a book (or do anything else, for that matter), their goal is to be the best. And, because the traditional publishing industry has one core metric — sales — that inevitably becomes their focus as well.
But the smartest entrepreneurs we work with have a different goal: use the book to get attention.
I don't mean attention in the narcissistic "everyone look at me" sense. What I mean is that attention is the key to achieving all your other goals. Whether you are wanting to sell more of your product, hire more great people, raise more money, or get speaking gigs, attention is the path to unlocking these opportunities.
There are many, many ways to get attention, but in my experience publishing over 500 non-fiction books for business leaders, writing and publishing a book is not only one of the best ways to get attention, it's one of the most under-utilized by entrepreneurs.
Looking at the stories of hundreds of entrepreneurs we've worked with, there are four main ways that books lead to attention to grow businesses:
Convey Authority, Credibility and Expertise
A lot of people like to say that "a book is the new business card." I disagree, because everyone has a business card. You can go to Office Depot and get business cards, but you can't go to Office Depot and author a book.
So what is a signal of credibility and authority now, one that's reliable and rare?
Writing and publishing.
Publishing sets you up to be judged. You can't really fake your way into writing a good book. Either you know what you're talking about or you don't.
Yes, being judged is risky, but that's why you get so much credit for a good book. And when others know that you literally wrote the book on your topic, you'll be seen as an authority before you even walk in the room.
Raising Visibility And Earning Media Coverage
When a media outlet wants a comment on something, who do they go to? The expert, right? And how do they know someone is an expert?
Because they wrote the book. The experts are the ones who wrote the books. Commentators write blog posts.
Once you're a published author, media coverage is 10x easier to get.
In some cases, authors are lucky enough to have the media come directly to them, but even when it doesn't, proactive pitches are far more likely to land when you have the credibility of having authored a book on the topic.
And it's not just the media. Having a new book is a standard, and often required, to get past the gatekeepers who control access to areas of the areas you most want to enter: lecture halls, television studios, boardrooms, media pages, special events, people's minds.
Charlie Rose doesn't say, "My next guest has just posted a cat video."
Help People Find You
The #1 search engine is Google. #2 is YouTube. You know what #3 is?
Amazon. And even more relevant to entrepreneurs, it's the #1 search engine when looking for products and services (with 44% of searches for products and services starting there).
This goes beyond just attention. An ad can get attention, but no one goes searching for ads to make a decision about buying a product or a service.
When people look for buying information, they turn to experts or authorities.
A good story brings people to you, lets people know exactly who you are, and shows them how you can help them. It's the best marketing tool you could ever use to not just build your brand, but actually attract clients.
Help People Talk About You
There is no better marketing than word of mouth. When someone you trust tells you to use something, you listen and you use it.
Anything that helps other people talk about you and your business is an incredible marketing tool, and a book enables word of mouth better than almost anything else.
This is because it puts your story into people's mouths in your own words, so when they talk about you, they're literally just saying what you want them to say. A good book causes people to repeat your terms, phrases, and ideas to other people.
If you can write a book that is valuable to a people and solves a specific problem (ideally the same problem as your business), they will want to talk about it with someone else who has that problem.
Why? Because that makes them look better. That's how word of mouth works.
Is It Worthwhile?
As an entrepreneur, attention is the pathway towards better clients, employees, and investors.
Fortunately, publishing doesn't have to be as time-consuming or difficult as many believe. As business owners, you understand the power of leveraging your team to grow your business. Why shouldn't you leverage a team to create your book?
There are plenty of ways to do this. At our company, we surround experts with a team of publishing professionals that are skilled at extracting ideas and turning them into a manuscript in 25-30 hours of time, all spent speaking on the phone. Other business owners use their existing teams, hire a ghostwriter, or partner with a co-author who enjoys the writing process and wants to leverage their ideas.
The point is this: If you believe a book — and the authority, media, attention, and word of mouth that comes with it — can contribute to your business growth, you owe it to yourself and your business to find a way to make it happen.
And you will. You're an entrepreneur, after all.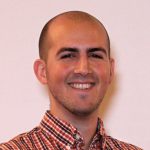 Author: Zach Obront is the co-founder of Book In A Box, where he helps busy professionals write and publish their books. He's also the author of The Book In A Box Method (which you can download for free here), a step-by-step guide to exactly how to go from idea to published book. Follow @zachobront on Twitter, LinkedIn and Instagram.