Have you recently found that your business isn't reaching its full potential online? Perhaps you are on page 4 of the SERPs when you want to be on page one. Or, you could find that there's a high bounce rate on your website. If that's the case, you could be making some crucial marketing errors. 
Here are some of the key blunders that you must avoid.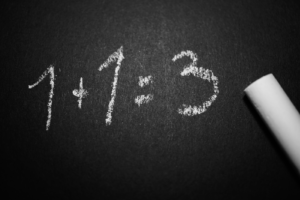 Failing To Use Specialist Marketing 
You likely will need a professional marketing service to promote your business. Most companies do not choose DIY marketing. This is dangerous because it could earn you a Google penalty and it's a poor commercial decision because it will put you behind the competition. 
But what type of marketing service should you be using? Ideally, you should choose a business that specializes in marketing for your business industry, sector, products, or services. So, managed service provider (MSP) marketing will be ideal for companies offering managed IT services. In contrast, dental marketing should be used by dental practices, legal marketing should be used by law offices, and so on. What are the benefits of doing this?
Since they specialize in this area, they will have the experience you need. They will also understand your target audience inside and out. That's going to help when they are creating content, managing your social media, or choosing the right semantic keywords. For example, if you run a law firm, it is recommended that you use a law firm internet marketing service to match your needs. 
Forgetting About Voice Search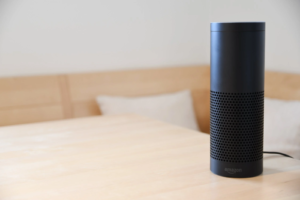 Technology is constantly changing and evolving. That's important to be aware of because when tech changes happen, they can impact your company. In terms of marketing, it's important to understand how new tech is changing customer behavior. One of the clearest recent examples is certainly voice control and voice search. Solutions like this provide easy ways for customers to ask questions online. 
This means that a vast majority no longer feel the need to type in keywords. They want key questions answered instead like:
Where is the best car mechanic near me?

How do I get a red wine stain out of my rug?

What are the SEO marketing strategies I should be using in 2020?
Each of these questions will provide an opportunity for particular businesses. It allows you to answer the question directly on your website. If you provide a fantastic answer you could even be chosen as a promoted answer in the Google SERPs. That's definitely going to drive traffic to your business. 
The important thing to remember is that this tech is changing how marketers are approaching promotion. It should be changing how you think about it too. 
The Wrong Ratio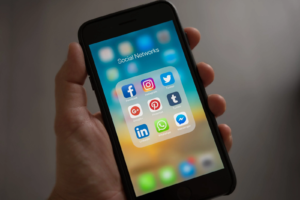 Perhaps you are marketing through social media. It's a great tool and ideal for engagement. Remember customers want to engage with you. They want to see the person behind the brand. This is why brands with personality on display through their social channels are so popular. 
However, if you are promoting your business through social media, you must remember the 80:20 rule. This refers specifically to content and it's simple:
80% of your content should provide real value to customers

20% should be a direct promotion
The benefit of this is that it provides users with a clear reason to follow, friend your brand, or even share your content. It sets up your social profiles as a platform of knowledge rather than a marketing machine. There are no prizes for guessing which one your customers prefer. 
Of course high quality targeted content can be promotional when approached the right way. Pro marketers can ensure that every piece of engaging or informative content will push a user further towards a purchase decision. It can be a very powerful tool. 
No Omnichannel Strategy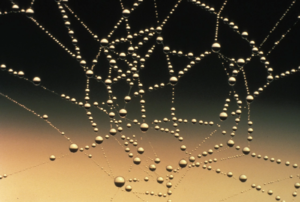 A lot of businesses are using multichannel marketing which is advisable. Multichannel marketing simply means that you're using social media, PPC, content marketing, and perhaps video. An omnichannel strategy is different. It connects the different pieces and channels of your marketing campaign together to form a cohesive experience for your users. Used correctly, an omnichannel marketing strategy can ensure that users move seamlessly from one part of your brand to the next. 
The best way to understand an omnichannel strategy is to look at an example. Orlando themeparks have perfected this type of campaign. They market the parks through social media which leads to their websites. On their websites, customers can arrange everything for their holiday from flights to hotels and food. 
When they have booked their holiday it can all be managed through the mobile app, available on any device. This also allows them to make additional purchases and even shop in the park before they arrive. 
At the same time, the brands utilize an email strategy, reminding customers of their booked package and providing useful details about what they can do once they arrive. Other services are also indirectly promoted through email marketing. The omnichannel strategy even continues once customers reach the park with the devices provided. This allows customers to do everything from accessing their hotel room, to entering the park and making any purchases they want on the premises. 
Used correctly an omnichannel strategy can be an experience unto itself for your customers. 
Slipping With Reviews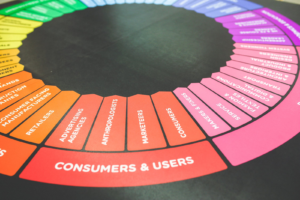 You might think that reviews won't impact marketing and promotion. This is simply not the case. First, Google always wants to make sure that their users are only seeing high-quality websites online. They likely do explore reviews to check whether your business is a hit with users. As well as this, negative users will damage your brand and result in less traffic as well as fewer conversions. 
Remember, reports have revealed over 80% of customers will check reviews before they commit to a product or service online. 
To handle negative reviews you need to approach them the right way. It's important to resolve customer issues where possible and do this publically. Respond to the review through the resource so other customers can see you do care. 
We hope this advice helps you avoid some of these key marketing errors. In a sea of ferocious online competition all vying for the same customers, you simply can't afford to make these mistakes.