Marketing is expensive but so is a failed business plan. Stretch your marketing budget further with these simple strategies, guaranteed to help your budget-friendly small business succeed.
Invest in the Right Social Media
Having conversations and engaging with clients and potential customers is important on social media – we all know this. But, having the right conversations with the right content is just as important. Take a step back and learn where your customers and clients are likely to be the most. As an eCommerce business selling vintage prints, your visuals will likely be well received on Pinterest or Instagram, whereas a B2B consulting business may be better off engaging on LinkedIn or question-and-answer site Quora.
Learn How to Do SEO Right
Search engine optimization, or SEO, boosts your website's visibility through unpaid search engine results. Research suggests that 64% of all website traffic comes from organic search results, making SEO an important part of your marketing strategy. It doesn't cost you anything to maintain a strong SEO strategy except time, but the long-term effects can have a substantial impact on your business.
For quick, actionable tips to aid in developing your SEO strategy, consider the tips outlined in the book The Truth About Search Engine Optimization by Rebecca Lieb. Her book offers a great refresher for industry pros and newbies alike.
Use Alternative Search Engines
Pay per click marketing aids in reaching customers searching for your product or service, but it can be a costly venture. Be selective with your keyword choices and optimize for each search engine accordingly. Don't be afraid to test advertising on alternative search engines, too. They provide access to more niche websites and for a substantially less cost per click, carrying a small marketing budget further.
Brand Where Your Customers Are
Conversions are critical to take a browsing customer to a paying customer, and brand recognition is just as important. Display advertising offers impressions to clients searching a website, but the costs are substantially reduced. Brand awareness is created, but you might not see the payoff until a later date.
For instance, in a plumber's banner ad targeting homeowners who read the news in Delaware, the reader may not have an immediate need for their services. But, if they come home to a slow drain, they may recall this ad and contact the plumber for their drain clearing needs. From a branding aspect, this ad has broad appeal and is locally focused, making good use of advertising where their clients are likely to be.
Learn Your Analytics
Google Analytics can tell you a lot about your business and your staying power on your website. Checking the number of people on your site and how they got there is important, but you'd be remiss if you've never done a deep dive into your analytics.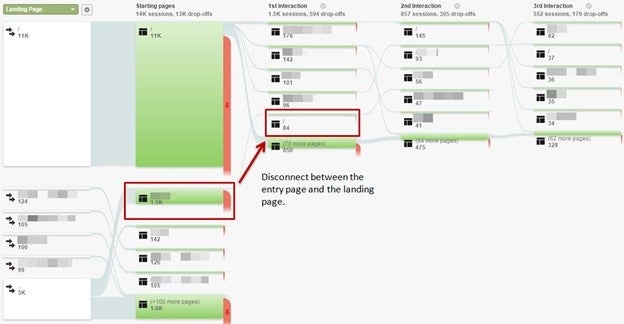 For instance, the chart Behavior Flow in Google Analytics can be very telling for your business. For example, if over 1,000 users came to a specific entry page on a client's website, but less than 10% of those visitors advanced further, there's probably an issue. Looking at behavior flows helps you see what's working and what isn't, so you can make adjustments to optimize your visitor flow. Plus, this gives you the all-encompassing view seemingly small changes can have to the overall flow of your website.
This is increasingly important with eCommerce business. Using Google Analytics will allow you to isolate conversion metrics from your shopping cart. If you see a rise in abandonment of certain items once it hits the shopping cart, you'll be able to isolate possible pricing discrepancies, inventory outages, or poor landing pages to increase sales conversions.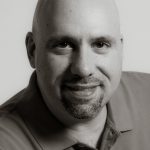 Author: Rich Kahn is the CEO of eZanga.com and has been recognized as a leader in the online advertising industry since 1993. Rich started eZanga.com, a digital marketing firm specializing in pay per click and pay per call advertising, in 2003 with his wife, Beth. In Rich's spare time, he enjoys spending time with his wife and four children. He also enjoys coaching and playing soccer, martial arts, watching movies and, when his busy schedule allows, vacationing and traveling to new places. Follow him on Twitter at @richkahn.