Social Media is a Conversation: Don't Turn Your Back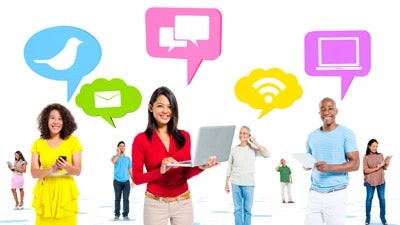 By now, small business owners should have seen the light when it comes to social media. Sites like
Facebook
,
Twitter
, YouTube, etc., are great for making connections with current customers and future prospects, but you have to remember that this is a chance for open dialogue. Don't just throw your content out and walk away. Make sure you are accessible and responsive to any feedback coming from your fans. If you do this well, you will see a return on your time spent answering these questions and comments.
Regardless of the resolution, your fans will be happy to see that you are trying to make the situation right. They understand that businesses are run by people who are not perfect. The best a business can do is try to provide great service whenever possible and correct the mistakes as they come.
Don't limit your responses to negative comments, though. Feel free to like comments or things that your fans have shared. Don't be afraid to comment and join the discussion. This shows your fans that you are indeed looking at the page and want to interact with them. It's a chance to show your fans more about your company and the great service you provide in a non-confrontational, non-sales environment. Fans will appreciate the opportunity to get to know the human side of your company.
Published: July 19, 2013
2469 Views