How to Tick Off Journalists with Your PR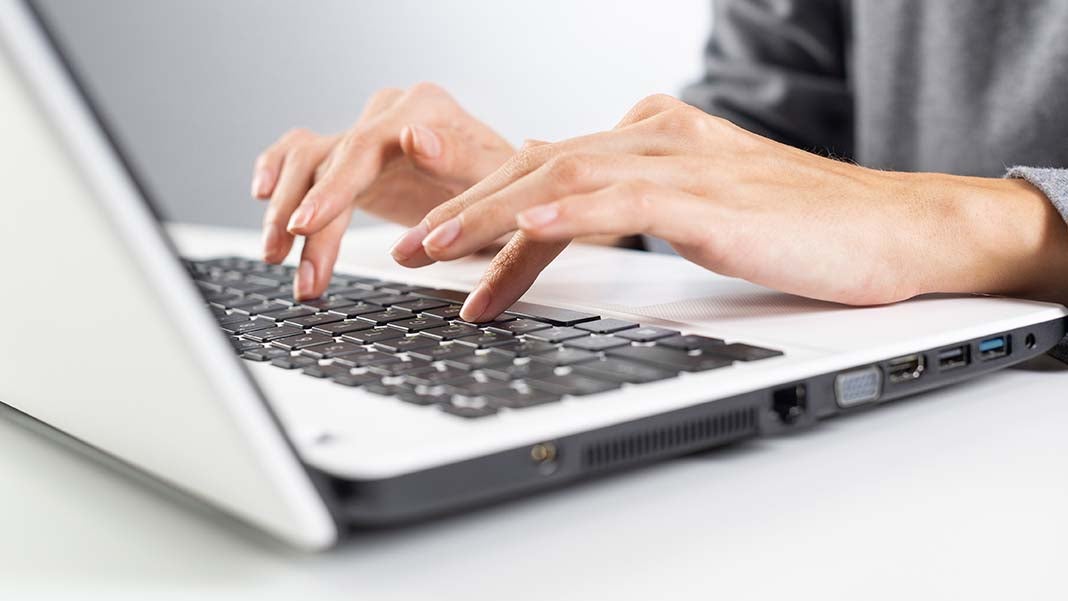 Garnering media coverage today can be challenging. Sure, you can flood the Internet with social media posts and upload news releases through online services, but, there's no guarantee that journalists will pick up your story. The only way to do that is by contacting specific journalists who write about similar content.
Yes, you're going to have competition for attention. In fact, "Public relations jobs exceeded those of reporters by more than six-to-one last year, up from less than two-to-one 20 years ago, according to data from the U.S. Census." Bloomberg
Yet, there's a PR paradox.
Newsroom employment fell 23% from 2008 to 2017, and the number of newspapers dropped 45%. Pew Research Center
Employment for public relations specialists will expand to 282,600 in 2026, up 9% from 2016 while jobs for reporters, correspondents, and broadcast news analysts are forecast to decline 9% to 45,900 over the same period. S. Labor Dept.
Whether you're a PR specialist, or in charge of PR for your company, nonprofit, or yourself, you have your work cut out for you.
How can you break through to get journalists' attention?
Fractl researched hundreds of responses from top online publishers such as Time, CNN, The New York Times, BuzzFeed and more to get their lowdown on what ticks them off. The number one PR practice they abhor is sending a pitch irrelevant to their beat. Coming in at number two is not understanding the publication they write for.
"Research should be the first thing PR pros do when conducting outreach. When you send a pitch that isn't targeted to the writer, you're basically telling them you don't understand them or their audience. Sending an email that doesn't relate to the beat of the person you are pitching wastes both your time and the recipient's time." Fractl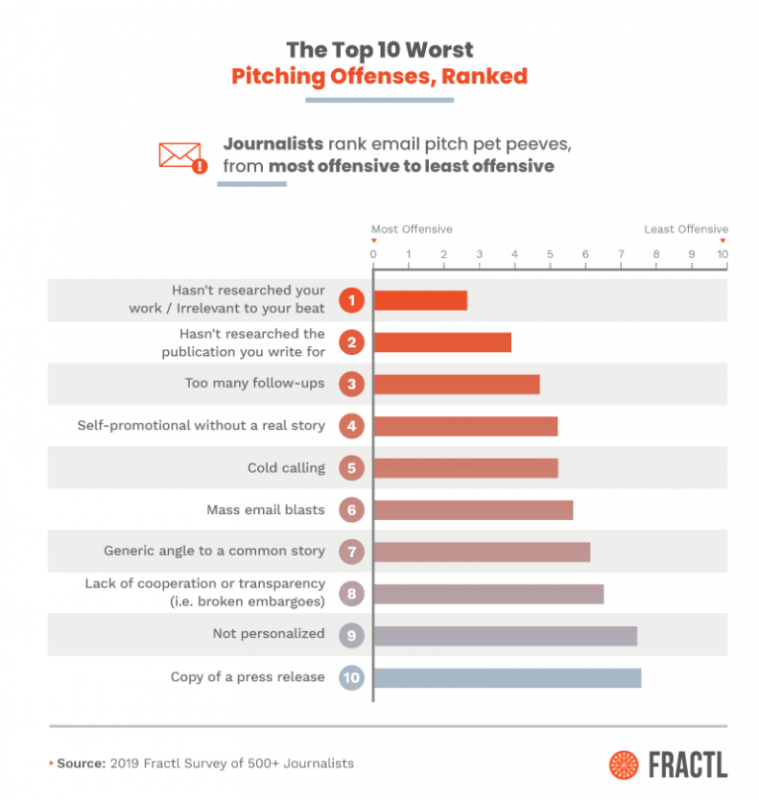 In the decades that I've been involved in marketing, including PR, here are 5 don'ts for you:
Don't send attachments in your emails. Include your news release in the body of the email instead. Many media servers block attachments, so play it safe.
Don't harass journalists. One follow-up is ample unless you have a pre-existing relationship.
Ensure your news releases follow AP style (Associated Press). If you don't, journalists may assume that you're an amateur and not take you seriously. Get a copy of the 

AP Stylebook

.
Don't act entitled. Journalists don't owe you coverage, not matter how important you believe your news is.
Write releases as if you were a reporter – without editorial. Just the facts.