Many businesses have come to realize that trade shows are an indispensable part of their marketing/sales process. Although there is a lot of value that comes with exhibiting at a trade show, businesses have to budget accordingly to make it a success. Here are tips on how you can save money on trade shows to stretch your trade show budget.
Be particular about which trade shows to attend.
After exhibiting at any trade show, make sure you do a review and calculate your ROI to see if it's worth attending the next year. We see many businesses that attend trade shows simply for exposure or networking but they aren't very successful in getting quality leads or closing sales. If that's the case, don't spend your money on a booth. Instead, simply attend as a customer and walk the aisles to network. Focus on attending trade shows that have proven to be profitable and that are successful at bringing in new business.
If you're not sure which trade show to attend, look at the type of audience the trade show is attracting and compare it to see whether that's the audience you want to target. Look up which exhibitors attended the previous years and if some of your competitors attended then it might be something worth looking into as well.
If you have a smaller budget than the previous years, instead of opting out of exhibiting, get a small booth space to save money. Instead of getting a 10 ft or 20 ft booth space, reserve an 8 ft one. This way, at least you're still able to showcase your products and aren't being left behind by competition.
Plan early to avoid late fees.
Procrastination can cost you, literally. If you don't register for a trade show on time then you might have some late fees added. If you're purchasing a display late, you might not get all the options you wanted and you might also incur a rush fee, not to mention the expensive overnight/next day shipping fees! Plan everything early and take notes on deadlines you have to meet.
Purchase a lighter, portable display.
If you're planning on buying a new trade show display, look into buying a display that is portable and lightweight. By doing so, you'll save money on shipping and you can set up the display yourself. This is in comparison to companies that buy large trade show displays like truss systems, and then have to pay for freight shipping and labor costs, which can easily add up.
Reuse trade show displays.
If you have an older display, don't just toss it aside. Save the hardware so that you can reprint the graphics for it. Even if you're missing parts, speak to the trade show display company and they might be able to replace or repair parts. This way, you don't have to buy a whole new display. Take care of your hardware or buy one that has a lifetime warranty, that way the only thing you need to do is replace the graphics every few years.
Go digital.
Instead of printing out flyers and brochures, collect emails for interested customers and email them a digital file. This method will not only save you money on printing and shipping, it is also eco-friendly. You are also doing the attendees a favor because many are traveling and don't want to carry brochures (they're probably going to end up in the trash anyways). Save yourself the money and go with the digital option.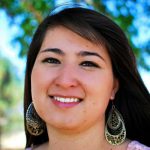 Author: Cindy Perea is the Marketing Manager for National Trade Show Displays, an online retailer for pop up displays, fabric displays, and banner stands. 
Website: http://www.nationaltradeshowdisplays.com/
Twitter: https://twitter.com/ShowDisplays