Quattro Development's ICSC Return: Building Connections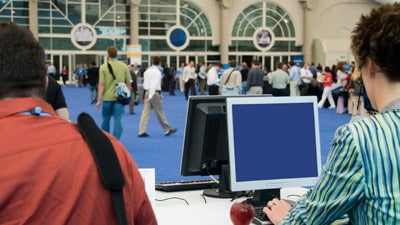 The International Council of Shopping Centers held its annual meetup at the Las Vegas Convention Center from May 21 to 23, 2023. Quattro Development's co-founders, Rob Walters and Mike Liyeos, announced that it was the company's 16th consecutive year attending ICSC. This global event draws tens of thousands of professionals in the marketplaces industry to share information and network. 
But for Quattro Development, attending ICSC every year is about much more than networking parties. In fact, the co-founders believe their annual presence at ICSC is a critical building block of their firm's corporate culture. Rob Walters and Mike Liyeos explain the value they get from attending ICSC every year, as well as how this event influences the company's strategies for years to come. 
ICSC Las Vegas 2023 Is in the Books for Quattro Development
First founded in 1957, the International Council of Shopping Centers is over 68,000 members strong and has a presence in 100 countries. ICSC's premier annual event connects global professionals in Las Vegas every May. Together, these professionals talk about the future of how people will live, shop, and work — and how companies can meet evolving expectations.
Quattro Development attends ICSC every year to meet with brokers, engineers, tenants, retailers, marketers, investors, and public officials. However, 2023 was a banner year for Quattro Development at ICSC. The build-to-suit real estate developer brought its biggest delegation yet, with five members of its leadership team in attendance. 
The Role of ICSC in Quattro Development's Growth
ICSC plays an important strategic role for Quattro Development. Its co-founders believe regularly attending the event helps them build a better, stronger company. 
"The ICSC Conference in Vegas is the Super Bowl event for our industry," Mike Liyeos says. "It's a great opportunity to connect with the most active tenants, brokers, and developers in retail real estate."
Quattro Development's mission is to be the premier small-shop developer in the United States. To that end, Walters and Liyeos believe ICSC contributes to the firm's growth by celebrating clients, forming partnerships, and staying on top of real estate trends. 
Connecting With Existing and Potential Clients
Quattro Development treats ICSC as an opportunity to connect in person with its clients. For the second year in a row, Quattro Development held a client dinner to express gratitude for its existing clients on May 22, 2023. 
Quattro treated the event as a thank-you to its loyal clients. "Our clients are the lifeblood of our business, so we do our best to accommodate their needs. Getting the chance to break bread with them and talk about more than just business in a fun place like Vegas is a great opportunity to mix business with pleasure," Liyeos says. 
Quattro Development also treats ICSC as an opportunity to connect with new clients. Thousands of tenants and landlords come together for ICSC, which Walters and Liyeos see as an opportunity to grow their business. But for the firm's co-founders, it's more important to focus on client needs instead of pushing a deal or an agenda.
"I think we try to be humble and really pay attention to our clients' needs and see things through their eyes and try to understand their business and really put their needs first. I think it's refreshing," Liyeos says.
Forming Industry Relationships
Many real estate deals come down to knowing the right people, so it's critical for Quattro Development to associate in person with professionals from across the U.S. "A big part of this business is just taking those chances and building networks," Mike Liyeos explains. "ICSC Vegas provides a great platform to start new relationships," Rob Walters adds. "Over the years, we've met many real estate professionals who have become friends who we look forward to catching up with every May. We feel that it's important for our next generation of Quattro leaders to participate in this event so that they can create their own relationships which they can cultivate as their careers progress."
Because so much of real estate success hinges on personal interactions, it's important for Walters and Liyeos to continue developing their own interpersonal skills, as well as those of their team, at events like ICSC. "Develop your personality, because, at the end of the day, I think that goes further than anything else in our business," Walters states. "If you're interesting and people like you and you're kind and empathetic, it'll go a long way."
Staying on Top of the Latest Real Estate Trends
As co-founders, Rob Walters and Mike Liyeos oversee a little bit of everything. The duo relies on the information shared at ICSC to stay on top of trending topics and issues in real estate so they can build a thriving business. 
Regularly attending ICSC allows the cofounders to understand both national and international real estate trends. Since Quattro Development follows a cookie-cutter style approach to real estate development, this knowledge is crucial for expanding the business. "We're able to take and cut and paste that knowledge across the country without really having to know that much about the local market," Rob Walters explains.
Staying Ahead of the Game With ICSC
ICSC 2023 is in the books for Quattro Development, but the team is already looking forward to next year's event. Quattro's team enjoys the annual event, but for Rob Walters and Mike Liyeos, ICSC presents opportunities for the growing real estate development firm — and that translates into opportunities to expand its mission. "At the end of the day, that's what we're trying to accomplish is, how do we leave this world better because of our involvement? I think Quattro helps a lot of people," Liyeos concludes.