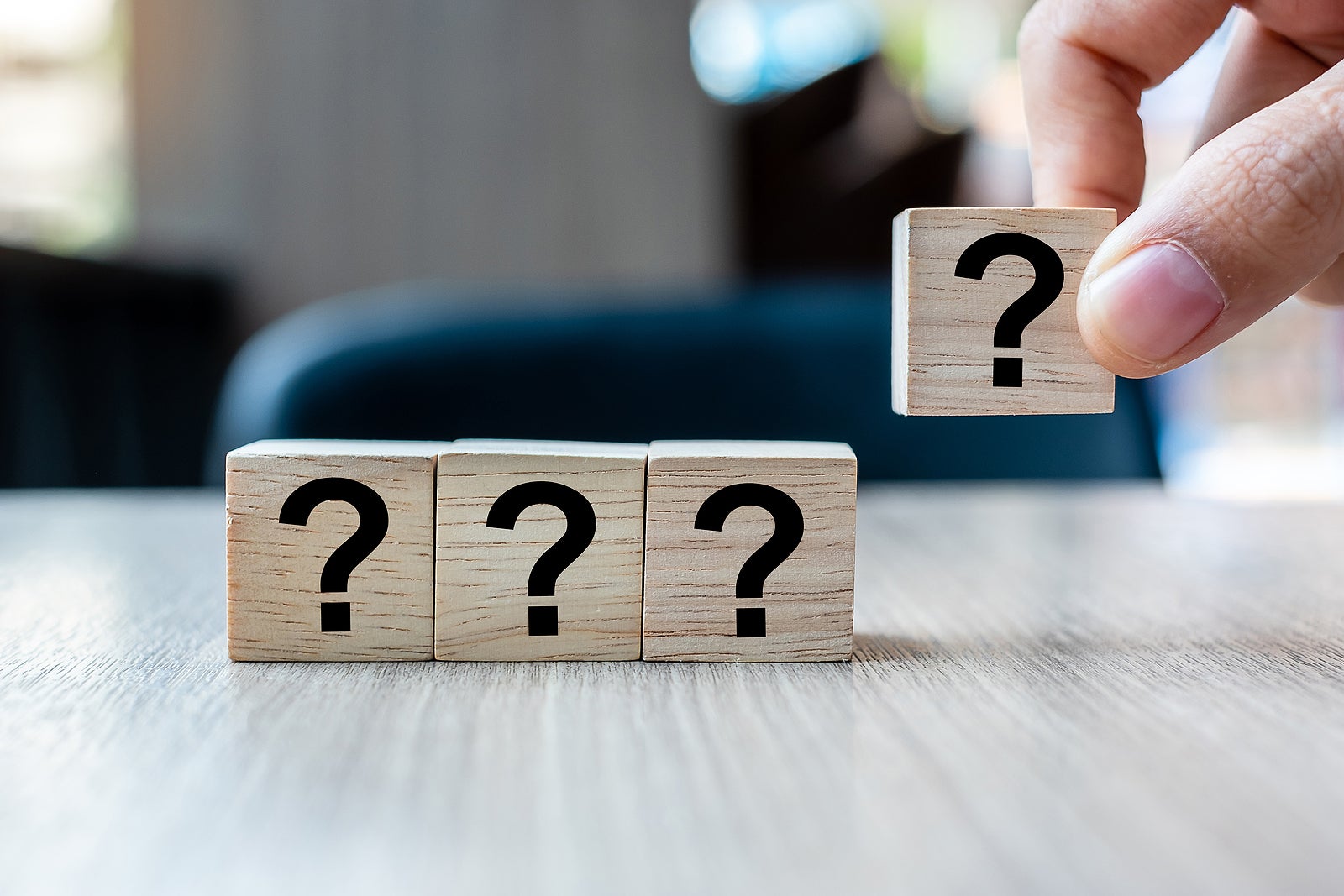 The "5 Whys" is a tool developed decades ago, attributed to Sakichi Toyoda in developing the Toyota Production System. Anyone involved in TQM or Lean knows about the "5 Whys," and how to leverage them.
It's one of the most powerful collaborative tools to help us help our customers learn and think differently. It's the foundation of value-cocreation.
The tool is almost too simple. As the customer talks about something they want to do or achieve; a problem they have; an opportunity they'd like to address; we ask a question. Something like, "Why is that important to you," or "Why do you want to make that change," or "Why is that a problem/issue for you?"
When the customer replies, our usual response is to start cherry picking what they say to start pitching our solutions. But the "5 Whys" force us to drill down further, we pose a "Why" question about their response, probing to better understand and learn about the underlying reasons.
5 Levels Deep
And we continue in that line until we have gone 5 levels deep. The original thinking behind the 5 Whys is that it helps us understand the root cause. Rather than stopping at the first level–which may be just a symptom–it forces us to understand the root cause of the problem or issues.
If we look at it differently, it's a collaborative learning tool we can leverage with customers, helping them (and us) explore, understand, discover, and learn more about what they are trying to do, why they should do it, what alternatives they might consider.
Customers are no different than us, they tend to react to symptoms or the most obvious issues, without digging more deeply into the underlying issues that are the most important. Stated differently, they often don't understand their "Why." They are so consumed with the task of addressing the "problem," that they haven't really understood the problem. As a result, they may be solving the wrong problem or actually creating bigger challenges.
Questions Lead to Solutions
As an example, I was speaking to a great sales person the other day. He called asking for some help. He was selling a technology solution to an IT user. The customer was making the issue all about evaluating his technology against the competitor's technology. It's a pretty natural reaction, after all they are technologists and interested in technology.
After some coaching, the sales person went back to the customer and started asking the 5 Whys. He started by asking why they were so concerned about the differences in technology. They responded, he kept asking why and drilling down into the issues.
Pretty quickly, the customer realized they had lost their way. They needed to address some challenges the end users had in achieving their goals. But in their buying process, they lost track of those end users and their "why" they needed to address the problems. They discovered it was less about the specific technology and nuances between the alternative technologies, but how to make their end users successful.
The conversation this sales person led, enabled the customer to reframe and refocus their buying process on the real issues–how to make the end users successful.
In our questioning, too often, we frame our questions to get answers. While that is important, the answers are meaningless unless the customer (and we) really understand the core issues, why they need to be addressed and so forth.
Instead, of questioning to get answers, there is tremendous power in asking questions to help the customer discover, learn, and think. Only then can they provide answers that are meaningful.
Afterword: For those fans of Neil Rackham's "SPIN," there are wonderful connections between the 5 Whys and SPIN.
After-afterword: Simon Sinek was right, we and our customers need to start with Why—we just need to keep drilling down on the "Why." (Which is implicit in what he says.)
After-after-afterword: This approach is a great approach for leaders in coaching their people.