Whether your business or organization uses traditional or digital marketing channels, there's always a need for printed marketing collateral such as brochures, business cards, posters, and the like. When you're in charge of ordering printed materials, do you know the common concepts and terms used in the print industry? It helps to understand them so you'll know exactly what you're getting.
Here are more of the commonly used printing concepts and terms to get you started:
Color Systems:
We use several methods (or systems) to identify colors in both print and electronic applications. These are the two most common models we use in printing:
Pantone Matching System®
When identifying spot (or solid) colors for print, we use the Pantone Matching System® (PMS), a color coding system for identifying, matching, and communicating colors used by graphic and interior designers, printers, manufacturers, retailers, and customers. For printed marketing collateral, we use Pantone numbers for one-color or two-color offset printing jobs.
PMS numbers have a choice of three letters that follow them to denote which type of paper stock or design effect you prefer. A "C" after the number denotes coated paper stock and "U" refers to uncoated paper stock. An "M," which is less commonly used, applies to matte paper.
To see samples of Pantone colors, we use Formula Guides or Solid Chips. Here's what a Formula Guide looks like: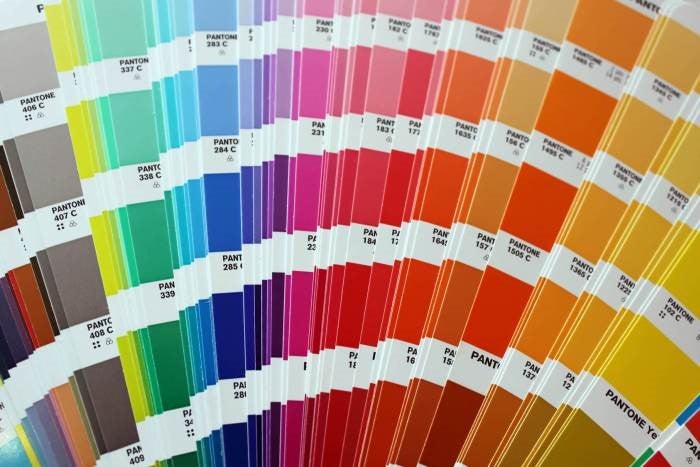 One thing to note is that viewing Pantone colors on a digital screen is not accurate – electronic media use different color systems.
CMYK (Process Colors)
When your marketing communications collateral includes full-color photos or images, we use a CMYK formula, which stands for the combination of the following colors: cyan (C), maroon (M), yellow (Y), and (K) black. If you've ever watched hardware store personnel mix paint, you probably noticed that they use a formula, adding measured squirts of color to the can. It's similar for CMYK but without the squirts.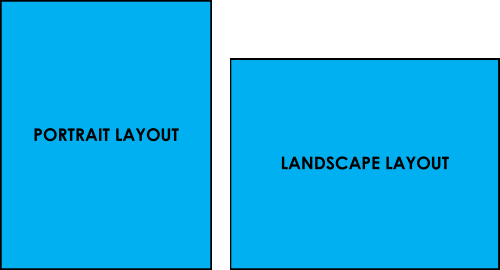 Document Layouts
Chances are that you've heard these terms before.
Portrait
A portrait layout in when the height is greater than the width.
Landscape
A landscape layout is when the width is greater than the height.
There are so many other terms and concepts we use in the printing industry. Perhaps, I'll write Part III another time.
For information on custom printing options, visit my company's website.
Do you think learning these concepts is helpful?