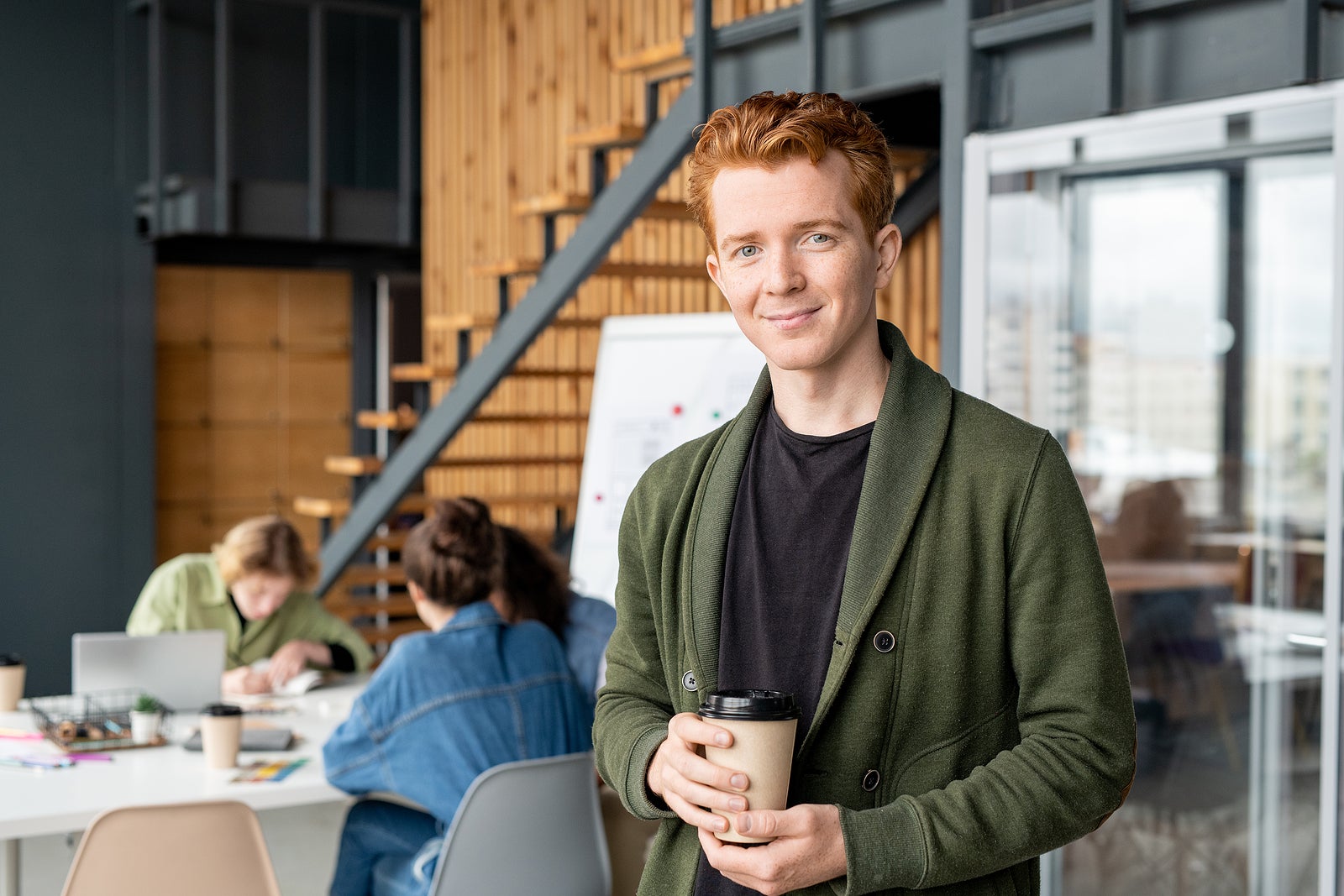 Consumers want to support brands they see as authentic and share their values. Here are a few ways you can creatively express—and distinguish—yourself digitally.
The American dream of "owning a business" is alive and well in 2022, with an estimated 5 million new businesses expected to incorporate this year. Like so many others that preceded them, most entrepreneurs have a clear sense of what distinguishes their company from their competitors. But often, that sense of vision and the unique characteristics that make it up become lost in translation as they make their way from an entrepreneur's mind to their company's brand.
In this day and age, failing to distinguish yourself from the competition can be a costly mistake. Additionally, a company can no longer lean on its service offerings as its only differentiator—customers want something more.
Per the latest data from Stackla, 90% of consumers say they want to support brands they see as authentic and that share and practice their values. That's why business leaders need to focus on creating a brand that encourages genuine connections and loyalty by communicating their vision succinctly.
Here are five strategies that startups should hone in on to ensure their entrepreneurial vision doesn't remain a private revelation:
Brand strategy. Creating an authentic brand goes beyond a company's logo and website. An authentic brand encompasses how others perceive a business, the connection the business makes with the target audience, and one's position among competitors. The best way to build a brand that expresses your company's authentic self starts with a brand strategy founded on a comprehensive plan focusing on the long-term development of your brand's purpose, consistency, and emotional impact. It defines how you differentiate from the competition with a distinct identity. For more specifics on this topic, check out "Make Your Brand Unforgettable in 2022."
Domain selection (TLD and SLD). Often, after a company selects its business name and looks to buy a domain, it finds there's already another organization with the same (or similar) name. This frequently happens with technology companies. For example, Converge Technology Solutions and Converge IT Solutions have almost identical names, offer the same IT services and running a quick internet search for one company can easily lead to the other's website. One way to avoid this problem is thinking outside the dot com confines. For example, if one of the companies mentioned above chose a top-level domain (TLD) like ".IT" and a second-level domain (SLD) like "Converge" and promoted its new brand and domain, it could help prevent prospective clients from going to its competitor's website—even if both companies' domains showed up on a web search.The best domain names are unique, memorable, and SEO-friendly. A few examples are the domains builders.studio, armoire.style, and xbox.games. Not only are these URLs striking and concise, but they express what these companies are about by combining a unique TLD (the words to the right of the dot) with the brand name (i.e., the SLD). Many savvy companies are moving towards industry-specific, short, and memorable descriptive domain extensions that can help define an authentic digital identity and positively impact SEO. Our research shows that millions of individuals and businesses across the globe—from personal brand builders (e.g., katekimball.consulting) and startups (e.g., thewrap.life) to Fortune 500s (e.g., amazon.care) are using new TLD names for their websites. Additionally, 94% of Fortune 50 companies own and operate multiple TrueName domains.
Mission statement. A mission statement explains an organization's reason for existence, describing its purpose and overall intention. However, many companies miss the mark by overexplaining and using extraneous words like "excellence" and "respect." These words are nice ideals, but they aren't actionable or memorable. As an alternative, consider the mission statements from some of the world's most beloved brands:
Patagonia: Building the best product, causing no unnecessary harm, using business to inspire and implement solutions to the environmental crisis.
Google: To organize the world's information and make it universally accessible and useful.
Starbucks: To inspire and nurture the human spirit – one person, one cup and one neighborhood at a time.
Another mission statement mistake companies often make is focusing only on what the company wants to do, rather than the larger societal purpose behind that goal. That's a problem because without the big-picture "why," it's much harder to convince customers, employees and shareholders that the business is solving a significant problem and doing anything worthwhile.
Company policies. A company's policies and procedures may seem unrelated to its brand, but in the "Web 2.0" world of Yelp, Glassdoor.com and social media rants, nothing could be further from the truth. Some companies endear themselves to consumers by making their customer service policies a front and central part of their messaging, such as Kohl's 180-day return policy or Zappos' free 365-day returns. "Good customer service" can be defined in many different ways, and that's another reason creating policies is vital: it gives your support team clear guidelines for providing excellent and consistent customer service. For example, you may have a policy for answering customer questions or dealing with refunds in a particular manner. Putting it in writing makes it easier to remember and enforce and gives customers peace of mind knowing exactly what to expect from you.
Cobranding partnerships. Forming the right partnerships can go a long way in endearing your brand to customers. When two companies' mission statements don't align, however, it can harm one or both brands, such as when Forever 21 and Atkins formed a cobranding partnership in 2019 that entailed shipping low-carb Atkins lemon diet bars along with Forever 21 customers' online orders, including plus-sized orders. The backlash on social media was harsh, with many calling the move offensive and "fatphobic," and resulted in the retailer issuing a public apology.
A few excellent examples of successful brand partnerships that come to mind include GoPro and Red Bull; Nike and Apple; Taco Bell and Doritos. The key to success with cobranding is ensuring both audiences find value in the relationship, like Doritos lovers enjoying Doritos-flavored tacos at Taco Bell.
Make a Lasting Impact
Creating an authentic brand that expresses your company's values and mission isn't just a smart way to make more money; it's about creating a sense of purpose and belonging for employees and customers and achieving something that makes a lasting impact beyond the latest revenue figures. To achieve this goal, it's critical to express your company's authentic self and keep things memorable and concise—before and after the dot. Following these tips will help put your company on the right track to creating a brand that stands apart from the crowd for all the right reasons.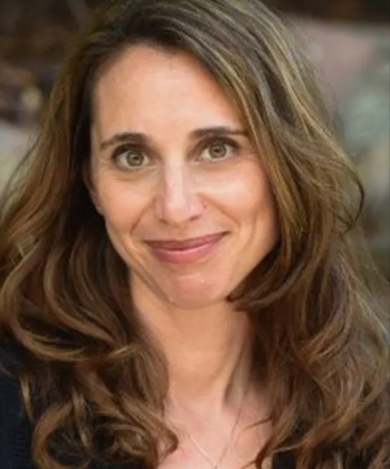 Author: Mina Neuberg is the Donuts' Chief Marketing Officer. Mina brings an expertise in consumer understanding, brand strategy and data-driven storytelling. Prior to Donuts, Mina was the Chief Marketing Officer at Revolution Math, a live online math enrichment program. She has also served as the VP of Marketing, Consumer Insights and Creative at BAMKO, a product development company and VP of Strategy at Bovitz, a market research firm. Mina holds an MBA from the Anderson School at UCLA and also a BA from UCLA.
Published: March 9, 2022
1846 Views