One Simple Copywriting Tip for Startups: Highlight Benefits, Not Features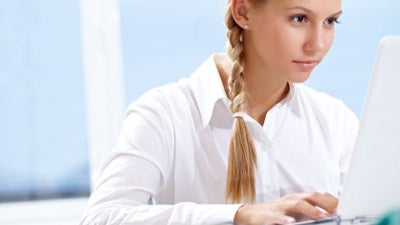 Running a startup isn't easy. You've got to manage the day-to-day, fielding operational challenges and making sure everyone's doing what they're meant to, all while managing client expectations, gaining new business, and planning for the future.
From afar,
copywriting
your own website content seems easy enough. After all, you think, no one knows more about your business than you.
If you've already tried it, chances are you've realized it's a lot tougher than it looks. The problem is twofold. First, you're likely so focused on tweaking your business to perfection that you can't possibly see it from arm's length—which is exactly where your readers are standing. Secondly, there's an art to it that the everyday entrepreneur isn't born with.
The challenge is to take a step back, get out of your own head, and translate your offerings from static features into impactful benefits for your customer.
An age-old adage in the discipline of copywriting,
selling benefits over features
is a simple way to bring your copy to life. Features are the specs of your product offering, the details and capabilities of it. Quick example: if I were selling my copywriting services, I'd be highlighting my features if I said:
I write clear, concise copy. My work is exquisitely written. I have years of experience in several industries.
That's fine and well, but really, who cares? At the end of the day, my clients don't truly care about my bona fides or abilities—they want to know what's in it for them. What are they getting out of it?
Benefits are your product's features translated into their positive impact for the consumer. Sounds subtle, but it makes a big difference.
Instead of talking about the quality of my copy or the depth of my experience (features), I'd say what my copy does for my clients: I'd advertise how it delivers, how it gets more customers to buy your product, how it elevates your brand, how it fosters close relationships with consumers, and—most importantly—how it increases revenue (remember, at the end of the day, it all comes down to your bottom line).
Here are few more examples
Feature: Only 100 Calories!
Benefit: Enjoy a tasty treat without the guilt!
Feature: 1080p High Definition Display
Benefit: See Every Detail in Perfect Clarity
Feature: Comprehensive Analytics and Performance Reports
Benefit: Fine-tune Your Campaigns to Generate More Revenue
I know what you're thinking: yes, the reader can
translate features into benefits
on their own. But on the internet, you've only got a few seconds to make an impression—don't force them to think it through, make them feel the impact immediately.
That's the secret: don't make them think, make them feel—and ultimately, act.
Gregory M. Lewis is a Brooklyn-based copywriter for MarketSmiths, a copywriting collective that crafts captivating, luscious, vivid content for websites, blogs, businesses & more.
Published: December 3, 2013
1756 Views