Press releases are helpful to release product information or major announcements in hopes of garnishing additional media coverage. They provide factual documentation to the media, create valuable backlinks, and allow you to refine your brand's messaging. But there's quite a bit they won't do for you, like speak to your target market if not written in a way that will resonate with your intended audience.
So how can you make your press releases go the extra mile? Use the pieces of your press release to create additional content. Here are a few options:
Take the Highest Ranking Press Release to Your Site
If your press release hits a homerun with the media, rejoice—then link to the most credible media outlet that publishes your release on your website. Not only does it highlight where your content was featured, but it shows that your release was published on a trusted website. Plus, it helps mitigate the risk that the highest ranking search result is only on your own site, as opposed to a well-known third party.
Create Owned Content to Support Your Inbound Efforts
Behind every press release is a group of intended customers; make it easier for them to stumble on your content. Elements of your press release can be turned into a branded blog post for inbound efforts on your own website.
Furthermore, additional content can be generated in the form of webinars, white papers, infographics, presentations, videos, podcasts, and more. This additional content makes the message easier for the average customer to discover.
Plus, content strikes a match with people in different ways. White papers and webinars are good tools to promote research, demo a product, or show brand allegiance to a large groups of buyers. Whereas podcasts and videos may be stronger for messaging that requires verbal or visual explanation.
Leverage Social Media to Spread Your Message
Reformat your press release into snackable content or tidbits to share to niche audiences on social media outlets. Seek out communities on LinkedIn, Facebook, and Medium to share your content and engage with like-minded people.
And don't forget to see what questions people are asking about your product or other industry products. Sites like Inbound.org, Quora, and Reddit allow you to see what questions are being asked and how it relates to your business.
Plus, when users post questions, it may be in part because the existing content isn't meeting their needs. Your press release might help their problem, but press releases are generally used by the media and not by potential customers. Creating an engaging piece of content to address those questions, and referring these users to this content, will help increase engagement and boost your credibility.
Pay to Play and Spread Your Message
Using pay per click or display marketing can help you reach additional audiences, spreading your message even further. Before jumping in with both feet, it's important to figure out what element of your press release you want to push.
Say in your press release, by creating a green widget, instead of using a popular blue widget, it reduced operational costs by 20%. That's a big deal. Your paid digital marketing campaign might target operations managers using blue widgets, directing them to a webinar to share this information.
Or, rather than targeting the end user, you might target influencers that write and discuss blue widgets in your industry, giving them a contrarian thought. By engaging in influencer marketing, you're placing your message directly in front of the influencers that are most likely to be interested in your green widget and those most likely to write about it, too.
Create Entertainment with Your Announcement
Anytime you can create a little fun with your announcement, you create a higher probability people will engage with your content. For instance, Prezi helps clients take a presentation from boring to beautiful with the use of their platform. To help highlight their product, they created a BuzzFeed style article—11 Struggles Everyone Who Works In Sales Has Experienced—and promoted it on their site.
As a salesperson by heart, this content was snackable, quick, and intriguing. It spoke to a battle all sales people can relate with. None of the content screamed Prezi, but rather showed how they understand the struggle salespeople face on a daily basis.
A press release remains a staple for public relations, but don't stop there. Amplify your message and get creative with your content, and it will bring new life to your big announcement.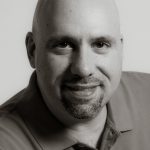 Author: Rich Kahn is the CEO of eZanga.com and has been recognized as a leader in the online advertising industry since 1993. Rich started eZanga.com, a digital marketing firm specializing in pay per click and pay per call advertising, in 2003 with his wife, Beth. In Rich's spare time, he enjoys spending time with his wife and four children. He also enjoys coaching and playing soccer, martial arts, watching movies and, when his busy schedule allows, vacationing and traveling to new places. Follow him on Twitter at @richkahn.