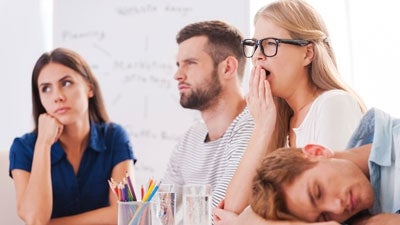 A conversation is the currency of everyday business. But why is it sometimes that you have to sit and listen to someone and be bored out of your mind? It's your ability to communicate effectively and tell a succinct story that will determine your success at any position in a company. Storytelling makes a difference. It gives your business the leverage of a well-constructed narrative. Why? Because people love to hear a well-told story more than just cold hard facts.
While knowing your story is one thing, knowing what makes your story stand out is a different thing. Patricia FRIPP, Hall of Famer Speech Coach says to remember, "More than any of the words you say in your story, your audience will remember what they "see" in their minds through the stories you tell." Fortunately, even if you are not a natural storyteller, the ability to tell an engaging story can be learned. Even the most hardened prospect can't resist a good story—when it is well told.
Real story telling is all about understanding what makes your business unique. Then learning the techniques to become a storyteller comes next. When you are specifically looking to create quality brand stories, sharing your message in a way that will engage the audience and drive them to take a desired action, requires a strategic plan and the right discussions for success.
Getting away to focus on your brand's story, facilitated by FRIPP virtually or onsite is a great way to achieve success. Remove your team from distraction and prioritize the discussions to ensure that focus is solely on the goal while you learn to master the use of dialogue and make the scenes of the stories like clips from a movie. For those professionals who require professional development, as a bonus you can earn continuing education credits at the same time.
Published: January 28, 2015
2075 Views