As a small business owner, networking is a highly valuable tool for growing your business. This fact seems to be widely accepted. Yet many small business owners are unsure of how to successfully network within their community. Or worse, they don't see the value in networking outside of areas where potential clients/customers are obvious.
Looking at your entire community as a place full of networking possibilities can have a big impact on the growth of your business. Supporting others in your community (businesses, schools, charities, and individuals) can have a ripple effect when it comes to getting the word out about you and your company. You may not be working with someone who will become a direct client, but you will be surprised how quickly word of mouth can spread. Networking within your entire community can quickly become your most effective (and personally rewarding) marketing tool.
It is easy to see how networking and investing in your community can become an investment when you really start to look at the larger picture. For example, say a small photography studio volunteers to take a free family portrait of all the local families that receive a Habitat for Humanity home.  Photographers can tell you that these families are often not their target market because they sadly don't have the discretionary income to spend on portraits.
However, all the people that invested in helping to build that home are now thinking about how great the photography studio is to volunteer these services and at the same time are reminded about how valuable it is to have a family portrait.
BOOM! Now the photography business is getting calls from bankers, contractors, and other people who volunteer with Habitat for Humanity, all wanting to have family portraits taken. The studio can feel great about providing such a precious memory for a family and at the same time watch their session bookings grow!
So how can your business start networking and investing in your community? Here are some fun, best practice ideas that are easy to implement regardless of your business type or community size.
Offer Discounts or Rewards for Referrals
Stop into local businesses and drop off special business cards that have a 10% off (or something of that sort) on the back. Tell the businesses that if an employee signs each card that they hand out, then for every card that is used you will offer some sort of incentive for the business or for the individual employees. Heck, why not both!
Offering discounts and rewards helps to build a network of different businesses working to help each other grow and thrive. Their client base becomes your client base and vice versa. And done right, none of you have spent a single marketing dollar!
Host a Happy Hour Event Focused on Networking
Note, it says focused on networking, not selling! This is really important. When the business leaders in your community realize that you are just wanting to get together and get to know more about each other, and not that you want to sell them something, word will spread and the networking group will grow.
As the group expands you can even ask the other businesses to take turns hosting and or giving little talks about tips and tricks that are working for their business. Done right, these sessions can become fun and valuable for all who attend.
Encourage Community Volunteering with Your Employees
Offer paid time away from the office to your employees for volunteering. You can have them pick areas they are interested in volunteering or you can make a list of opportunities they can participate in during work hours. You could even work together on projects like Habitat for Humanity, 5K charity runs, or a park clean-up day. The best thing about taking the time to personally invest and network with your local businesses is that you can increase your company's bottom line, decrease your out-of-pocket marketing expenses, and feel really great about being a vital part of a supportive and growing business community. When marketing meets good deeds and friendships, everybody wins!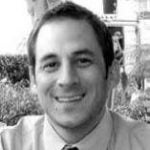 Author: Sacha Ferrandi is the owner and founder of Source Capital Funding, Inc. and Texas Hard Money. With over 12 years of experience owning and operating a small business for commercial and residential real estate, Sacha is an expert in business development, lending for real estate, and networking.