Hosting live events for consumers to attend has powerful results for companies. In fact, a recent study conducted by the Content Marketing Institute found that 75 percent of B2B marketers rate live events as the most effective content marketing tactic and 67 percent of B2C marketers find live events to be the second-most effective strategy. Event marketing allows a business to:
Gain exposure
Strengthen customer relationships
Generate leads
Events invite users to step away from the digital world and join a brand in the real world. The type of event most suitable will depend on the industry. A sports store, for example, could host an exercise class. A technology or programming business might prefer to hold a conference or informational event.
For an event to be successful, however, it has to gain traction. So the more ways a brand can promote an occasion, the better. Event promotion can be broken down into three stages.
Before the Event
For the best turnout and response rate, promote the event as much as possible beforehand. The simplest and fastest way to do so is via social media. Create a hashtag for the event and stick with just that one across social media channels. Ensure it's short, unique and relevant as Internet users must be able to both remember it and spell it. You can then advertise the hashtag through as many means as possible. This includes collateral, email signatures, social media posts and more.
Next, create a Facebook page and a LinkedIn group for your event. Post about any topics relevant to the occasion, including special guests, agenda information and activities. Additionally, providing behind-the-scenes photos while preparing for the event can intrigue potential attendees to find out more. Interaction can also pique their interest, so offer contests or shareable content to get your target audience excited.
During the Event
While the event is happening, post pictures, videos or provide live streaming via social media. This will not only increase the extent to which you reach your current target audience; it also allows you to expand your reach as those who attend the event may reshare your content with their followers.
After the Event
Recap the event with a blog or condense multiple videos taken during the experience into one just showing the highlights. If you collected contact information, send a follow-up email to thank those who attended.
Momentum Worldwide conducted a study comparing 23 types of brand experiences, such as watching a commercial and attending branded concerts or sporting events. The results indicated that attending a branded live event yields the greatest results. Event marketing drives 65 percent of people to recommend the brand and 59 percent to purchase from that brand after the experience.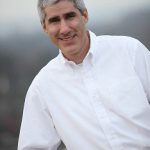 Author: Phillip Thune is the Chief Executive Officer of Textbroker, which he joined in 2010. Textbroker has grown dramatically as demand for content marketing has increased across the world. Prior to Textbroker, Mr. Thune was the CEO of HireMeNow.com and President of MIVA (previously FindWhat.com), where he helped grow the company from 35 employees and $500,000 in annual revenue to 500 employees and nearly $200 million in five years, raise over $34 million dollars, acquire five businesses for a total of $230 million, and achieve a market capitalization of over $700 million. Mr. Thune also helped lead two different radio broadcasting groups which were among the 25 largest in the U.S.