How to Make PR Work for Your Small Business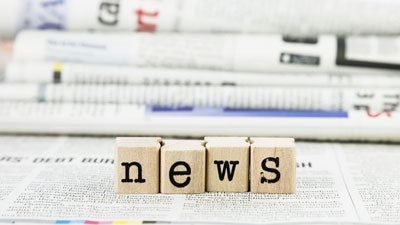 We understand how small businesses work. You don't have a whole department for press relations; you probably don't even have one person dedicated to PR at all. Instead, you have to spread your time out and get press releases written and distributed with a limited amount of time and effort. At the same time, you see the value in media coverage and getting your press releases picked up.
Here are 5 pointers to help make the most of your limited time and get the most PR bang for your buck.
Make Sure Your News Release is Timely. Distributing your press release has to be done in a timely fashion. All journalists work on deadlines. Even though it may not be a "print deadline," there will still be other deadlines that journalists operate under. Your press release or media announcement also should be timely for public consumption as well as media consumption. If you have an event, sale, or product release that you are wanting to publish, your press relations efforts should be well enough in advance of that date to have an impact and give your customers as well as reporters time to react.
Your Story Should Be Newsworthy. Ask yourself if your press release could be important or newsworthy to anyone not in your company. Be sure that you at least have a newsworthy or current events angle in your announcements. Media professionals won't be able to run your story if it is not something that they can also pass off to their readers as "news."
Make the Right Connections. Find the right journalists, reporters, or media professionals for your type of news. Seek out which journalists cover your city, region, or area of expertise. Those media professionals are more likely to be interested in publishing your news than others who cover non-related topics or a wider zone. Finding the type of journalist who is already looking for you (or stories like those you have to tell) will make it much easier to get press coverage.

Another way to find a journalist that wants to write about your business or your topic is to subscribe to a service called HARO. It stands for 'Help A Reporter Out.' When reporters are assigned to write about a specific topic, they can use this email service to put the word out. You can get an alert for when journalists are looking to write articles that have specific key words.

Don't count out bloggers, vloggers, and online writers. Each of them can have a bigger following that some traditional reporters you might be targeting. Look into bloggers who write about your industry or your region. These types of journalists can also give you a huge social media boost that traditional media may not be able to deliver on.

Keep in Touch with Journalists in Your Niche. When you find those journalists who write about your area or your industry, keep in touch with those media professionals through social media. Rather than only asking for a favor when you have something you want, help them out by staying connected with them socially. Occasionally retweet and comment on their social posts.

This will help them out and make them more willing to help you out in the future. It also helps keep yourself and your company top of mind with them.

Make Your Communications Personal. You might be reaching out to several or many different reporters about running your press release or publishing your story. However, don't make it look like they are just one of many that you are sending this group or mass email to. Personalize your email message, include their name, and don't use a form that you might mess up. You can even choose to offer certain reporters an exclusive, if it is important enough to get into that specific publication.
PR More Personal Than Advertising
PR can replace more costly advertising efforts and can have a greater impact for less of your budget. Therefore, spending some time to concentrate and focus on getting some media attention can be well worth your while. As with any advertising media that you spend time or budget on, be sure to measure results and test out different variables before concluding whether something works or does not work better than other advertising methods you utilize. When you write your own news, it gives you the chance to infuse your passion and your expertise into the content. Don't forget to include real images (not stock photos), and use other ways to make your story personable, real, and one that others want to read about.
Published: December 18, 2014