One of the best ways to market your company is to have signs and banners put up on job sites. Signs tell curious prospects what kind of work you do. Signs at multiple sites have an even bigger impact. Frequently seeing your signs around town tells customers that you are good at what you do, and that's the best way to market your business.
The same thing applies to subcontractors. How better to show general contractors what you do than to use site signage to call attention to current projects? If they've never heard of you, you have to low-ball bids to even be considered. But if they recognize your company from site signage, they associate you with an experienced company.
Establish your niche
Signage is important for niche subcontractors, such as tile layers or roofers. If you only do one thing, you need to own the local market. People should think of you when they think of doing this job. Adding signage to every job site shows your services are in demand. It conveys professionalism. If you hire help, it's a great way to recruit talent. People looking for work with skillsets you might need will stop by or write down your phone number. A fence shade cloth with your company name and phone number could indicate the hub of activity at your job site.
You will have to clear the idea of putting up signage with the property owner, but most should be OK with it. It shows you're proud of what you do, and they may even share a little of that pride. If they are resistant, you can always negotiate for smaller signs, limit your advertising to something exterior such as fence signage, or put it into the written contract's fine print.
Sign printing
What should you have printed on your signs? Simple: a logo, your (company) name, phone number, a website address if you have one (you could always make it a Facebook or LinkedIn page – they're free), and a short, catchy phrase that clearly states your services. Brand recognition creates value to customers. Cloth banner printing of your company logo will get it noticed right away.
B2B relationships
But what about B2B (business-to-business) value? Businesses needing your services are customers, too. The surest way to create value for a B2B business is to gain the respect of the customer; they trust you more if they can see that you're highly professional and committed. People generally narrow down their service needs to the companies that are comparable in price and quality. Companies that are completely fair and highly trustworthy are rare, and therefore have greater value, especially to other businesses who are always looking for the best ROI (return on investment).
People will even be willing to pay more if they feel certain you'll do a great job as promptly and cleanly as possible. That's how business relationships are built. The best way to ensure an ongoing partnership is to consistently work on improving trust, openness, and mutual advantage. This means not just satisfying the expectations of the client, but protecting their reputations as well.
Developing B2B clients
There are significant differences between a B2B relationship and a business-to-consumer relationship. Usually once you've done the job for a consumer, they may give you good word-of-mouth recommendations, but you likely won't hear from them again. B2B is different – you build an on-going relationship that remains profitable, and there are several ways to go about it:
Networking
In larger businesses particularly, there are several people involved in making purchase decisions. The B2B company is always trying to dig into these complex relationships, to uncover more opportunities and strengthen ties.
Account development
Evaluate your business customers by sales volume, but also by potential sales volume. Treat each large customer account as a market with room for growth.
Preferred customers
While B2C means selling to hundreds or thousands of customers, many a B2B business has been built on catering to a select few, or even one, large customer.
Complexity
Customer relationships often involve connecting with client business channels, such as vendors who supply equipment and raw materials, or the retailers who sell its products.
Knowledge based selling
B2B relationships can be constantly bringing new names and faces, so try to build sales around educating the customer about the benefits and use of your product or service.
Help client management
The best type of B2B relationship is one where the client looks to you for guidance.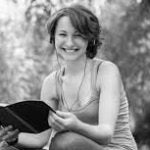 Author: Riya Sander graduated from the Australian Institute of Business. She has spent past 5 years in marketing and branding management. She is now a marketing strategist at SiteSmart, a site signage advertising company in Gold Coast. Apart from her marketing expertise, she always enjoys reading, cooking, pocketbooks and playing with her cat on weekends.