Flexographic vs. Digital Label Printing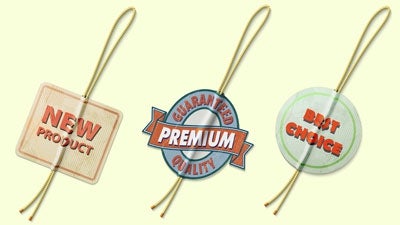 Your product's label is the face of your product to the world. Needless to say, a lot of thought and planning goes into the creation of your product label. Besides considering the factors like aesthetics of the label, information on it, colors and fonts to be used, labeling material, etc., there is another key factor you need to consider: type of printing technology to use.
There are two main types of label printing technologies: digital printing and flexographic printing. Which one is right for your labels? To get the answer to this question, you need to conduct a thorough comparison of both. You need to know what's common in both and how they differ. Knowing about the merits and demerits of each is also important.
So, here is a comparison of both the printing technologies in terms of certain key factors, to help you decide which one to choose for your product labels:
The upfront cost is lower for digital printing, which requires only a computer and a laser or ink jet printer. However, the expenses of the printing process may increase over time, with maintenance and supplies. The digital printing technology is not fit for large-scale printing projects, where there is a need to print more than 50,000 labels.
Contrastingly, flexography is a more expensive printing process, because of the creation of plates, equipment and assembly. The process involves several components, like the dryers, rollers, cylinders and plates. The cost of buying all the upfront technology, can exceed the price of your labels themselves. Plates run approximately $230 per set for each design, so any changes in your design can start to add up. However, once you make the initial investment, the expenses of printing labels through flexographic technology is notably less, especially if you are printing over 50,000 labels.
In digital printing, you simply need to locate the text or image file in your computer, and then click on print. The equipment needs maintenance, of course, and there is refilling of the toner or ink, and there are several other jobs, which may mean that printing will take a few minutes. However, in case you are printing a thousand or fewer labels, the turnaround time would be minimal with digital printing.
In contrast, flexographic printing does need greater time for completing a job. Creation of the printing plate, filling ink tank, and assembling plate cylinder and ink roll, leads to a greater turnaround time. You need to do all this as setup prior to starting each task. However, it's vital to consider how large your printing project is. The time you need to invest in this process is minimal, when you are printing multiples of thousands of product labels. If you use digital printing for creating 50,000 labels, you would realize the advantage flexographic process gives you over digital.
The toner of an ink jet or a laser printer comprises three colors. These colors may come separately or in a single cartridge. During the process, the dyes are mixed for providing the best match for the images in the computer. A typical digital printer prints on paper; however, you can find specialized models capable of handling tile, metal, glass, fabric and other materials. Ink quality and color may be affected to some extent.
On the other hand, in flexographic process, you get more extensive ink options, and the ink options are well suited to the substrate you use. Whether you use vegetable-based, solvent, water-based, or any other type of formulation, the colors dry fast and stay true. There are some types of UV-curable inks that dry instantly, and you can handle them immediately. Moreover, as a flexographic printer's ink trays can be filled easily, you don't need to have expensive toner cartridges.
With this knowledge, you can now choose the printing technology best suited for your product labels. Both the technologies come with their individual advantages and disadvantages. So, choose one taking into account your printing needs.
Author: Emily Smith is a Marketing Strategies associate at The Label Company, a food product label manufacturer in Orange County, CA. She loves to share her thoughts on marketing with other business owners through her writing. She has strong knowledge in food product label manufacturing strategies. You can follow her on Google+