Minimum viable product.
MVP
is today's startup's favorite acronym, as it should be. Building an MVP is all about speed. You have the opportunity to get your product out, in the shortest time possible, to the people who will be using it: your customers.
The purpose of a business is to create a customer. – Peter Drucker
For your minimum viable product to be viable, it has to sell. And for it to sell, you need customers who use and love your product and will recommend it to other potential users.
A couple of questions you need to ask yourself before you get down to developing your customer base.
What is your product?
Who do you think your customers are?
Let's take a look at this scenario, involving Mary, a 26-year-old furniture designer.
(What is your product?) Mary wants to sell furniture online.
(Who do you think your customers are?) Mary cannot say: everyone who uses furniture. She needs to be catering to a specific group of customers, because people are more likely to buy something that has been built for someone like them. Because her initial designs are very urban and almost abstract, Mary believes her furniture designs will suit a younger customer base, possibly single working people living alone or with roommates.
Now comes the part where you have to find out if the people you think you are selling to, are actually going to get their wallets out for the product you're offering. This is called customer development and it is a process that was first formalized by Steve Blank in his book, The Four Stages to the Epiphany. Let's take a look at each step-
Identify your niche [Customer Discovery]:
Mary goes about finding out if her furniture will be bought by young single people. The result of this process determines that single people are, in fact, not fully vested in spending so much money on designer furniture. Instead, she finds a new customer segment: young couples who are possibly married, earn upwards of a certain amount, are well acquainted with the internet, and who recently bought or rented a new place together.
This is the first step and hence, is also the most difficult one. Getting started with customer development is scary because you don't know if your idea is going to be shot down by some well-meaning (or not) individual. While this may be difficult, you need to know if your product will make it. Figure out who you can sell to. The rest will fall into place.
Is this for real? [Customer Validation]:
Because Mary is essentially creating an online marketplace, she decides to focus her attentions on social media by creating a Facebook page for her brand. She uses Facebook ads to reach target customers, by analyzing people who have similar profiles to those who show initial interest in the page.
Is this for real? You've got to ask yourself this. Are there people showing interest in your product? Will these people finally buy? There is no point in building a product, if you do not know who will buy it. Once you know your customer, you have to figure out your sales strategy, i.e., how you are going to sell. This step is all about taking over your niche. Sell to your niche. The mass market can wait, for now.
Who holds the purse strings? [Customer Creation]:
Mary is entering an existing market and catering to a niche audience within that market. To actually get into her audience's head, she identifies bloggers and other social media influencers who take an interest in her furniture and tweet or share information about it. Additionally, she invests in product partnerships with big retail sites like Amazon and Google, which would add credibility to her product.
Often, while attempting to connect with a customer base, you forget about the people who actually influence buying. Unless you connect with these individuals/organizations, there will be no outcome of your attempts to sell.
Let's get this show on the road [Company Building]
In the final step, Mary establishes processes to formalize the selling of furniture. The reason why you "build the company" last is because your product has been validated at this stage. You know it will sell, so it is safe to take a step towards establishing business processes and company culture. When you know you have customers, you can look to make things official.
The reason why customer development works is that it does not deal with the messy parts involved in running a business. At least, not at first. It starts with working on a potential business opportunity and once the viability of this opportunity is realized, you go on to build a business plan around it. You are free to play around with your idea, discover if it will survive in the market and only then, get down to building the structure of your organization.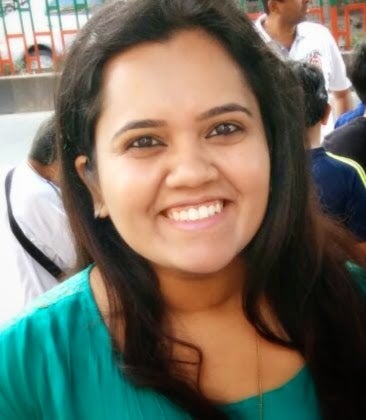 Author: Surekha James is the Communications Specialist at Idyllic Software, a niche Ruby on Rails consulting shop. Idyllic Software specializes in partnering with businesses to cater to their technological needs in terms of web development, mobile applications and branding. Find Surekha on LinkedIn or Google.