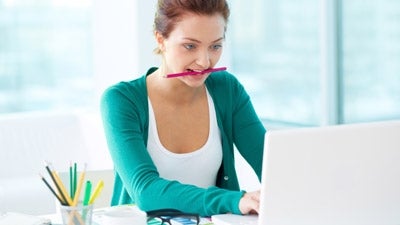 You can't afford to forget about design. When you start out in business, you're faced with a lot of things that you have to do, from products to legal requirements to accounting and on and on. One of the important tasks before you is design. Your
logos
, your products, the look and feel of your store or people contribute to your brand. When you incorporate great design into your business, it can really help your brand and grow your customer base.
Smart branding and design requires thinking. As with anything else in your business, it is important to get advice and support from smart, experienced people. For example, Mark McNeilly of FastCompany wrote about
9 principles for great branding by design
after interviewing several design and branding experts.
While there are a lot of nuances to great branding by design, there are some essential, overarching themes that you need to know first. If you start with these principles, then they will give you a strong foundation for smart thinking about the intersection of branding and design.
Here they are:
Integrate design and brand. The two are not so much separate parts of your business as they are an inseparable pair. When people think of your brand, they are likely to think about elements of your design. So to improve your brand, improve your design.
Make sure design gets at the essence of your business. When you or your employees are working on design, they need to make sure that they are capturing the brand in the design. A strong brand creates a lasting bond with your customers, and you want your design to help in that cause by emphasizing and highlighting the most important parts of your brand.
Think strategically. Design should not be done off in its own corner with no thought about the rest of the business. You need to be strategic about your design from the very beginning. Incorporate it early in the process, so that all the parts of your business, including design, are working toward building up your brand in the way you want.
Brands are always changing. Nothing stays static. You can't be content to just stay the same all the time. Keep moving, because everything else is changing around you. Changing your design is an important part of changing your brand, and will help you guide change while still signaling to customers who you are.