A Good Label Does Your Marketing for You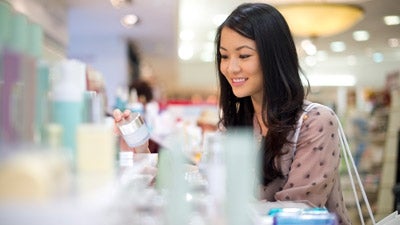 "First impression is the last impression." – This proverb applies well to cosmetic products. If you are dealing with cosmetic items, you have to make sure that your products create a good first impression in the minds of your prospective customers. For this, you have to create great labels for your items. Labels are the first thing consumers look at when seeing a product. If the label of your item is appealing, and has all the necessary information, it can act as an effective marketing tool.
Here are some labeling tips for effective marketing of your cosmetic products:
1. Know Your Target Market
Do you want to sell your products locally, or to spas and high-end stores? Your target market will largely determine the packaging and labels for cosmetic products that you are offering. It will also help you know the amount you need to spend on packaging and labeling.
2. Use the Right Color Scheme
When it comes to colors in your label, don't make things complicated. Value simplicity and go for a combination of only two or three colors. This will not only lend your item a nice look, but will also reduce the costs.
3. Create a Proper Ingredient List
Besides the logo and design of your label, another element that demands your attention is the ingredient list. Include the batch number and ingredient list at the back of the label. Make sure the ingredient list has all the ingredients of the product, mentioned in the correct format. Consider leaving some space for the name and address of your company at the back of the label.
The name of your product plays a major role in deciding whether consumers will like it or not. Select an interesting name, which appeals to your target age group. The name should tempt people to pick it up from the shelf.
5. Abide By the Regulations
While doing things to attract customers is good, you also need to know the rules and regulations that apply to labeling, and obey them properly. The regulations for labeling vary from country-to-country. For example, if you reside in the USA, you have to obey the rules outlined by FDA. The regulations of FDA are related to the way you class your item, and the sort of wording you employ, so that one can know whether your product is a cosmetic or a drug. If you fail to abide by these regulations, you may have to give a hefty fine. Adherence to these regulations is important from the perspective of sales also. Consumers won't buy products that don't follow the rules and regulations. Therefore, research well to know the cosmetic product labeling rules where you are doing business, and obey them without fail.
6. Put Your Brand into the Label
Your product label must reflect your brand. Each and every element in the label design should speak of your brand. Your cosmetic item's design theme should go with the logo and the entire brand concept. Be creative and lend a unique personality to your label. The overall label design should be such that it lets your prospective customers connect with the product. This will strengthen your brand identity.
You also need to pay attention to the font to use in your cosmetic product. In the cosmetic business, you must not go for anything crude for your items, especially if they are meant to be used by women. Use elegant and feminine letters in cosmetic label that would attract your target group. If your products are for men, go for large size, snappy font. Make sure that whatever is written on your label can be read easily.
Implementing these techniques will result in a great label, which will help your cosmetic product stand out of the crowd. Follow these tips, and see how your cosmetic item wins the hearts of your prospective customers.
Author: Emily Smith is a Marketing Strategies associate at The Label Company, a food product label manufacturer in Orange County, CA. She loves to share her thoughts on marketing with other business owners through her writing. She has strong knowledge in food product label manufacturing strategies. You can follow her on Google+
Published: November 5, 2014
3055 Views