Until recently, typical industry leaders were distant and indifferent towards the frustrations of their customers. Things are no longer the same. The more time people spend on the internet, the more they realize that their voice matters. Nowadays, the echoes of one disgruntled customer can blow up a company's entire marketing strategy.
This realization first came to Jeff Jarvis, author of "What would Google do?" back in 2005. Having had a negative experience with Dell, Jeff decided to take to the internet with his post, entitled "Dell Lies. Dell Sucks." Although it was intended as an innocent rant, the article immediately caught on & complaints started rolling in.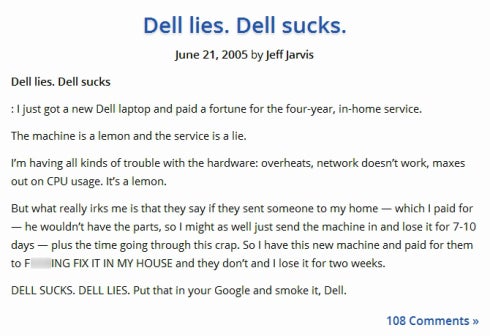 Hundreds of publications picked up the post and Dell had no choice but to make amends and change its approach to customer service. Dell is currently known as one of the "darlings" of customer service.
Huge names such as Amazon, Nordstrom, and Apple were quick to follow in Dell's footsteps. Small businesses are also dimming down on their aggressive marketing strategies, and focusing on customer satisfaction. In today's digital landscape customer experience has become synonymous with branding.
There is one company that excels in its branding approach. T-Mobile, or Un-carrier, as it likes to call itself, bases its entire branding strategy around what consumers want. Let's take a closer look at the company's unique branding strategy to find out what we can learn from it.
1. Be PRESENT on Social Media
T-Mobile is truly present on Twitter. By "present" I don't mean that they have a faceless corporate account that shares self-serving updates. Almost every T-Mobile representative has a Twitter account. What's more, T-Mobile has set-up different accounts, such as @TMobileHelp, @TMobileArena, or @TMobileAtWork, to assist customers or employees with specific issues.
This is very important for a few reasons:
People no longer care about faceless brands.
This approach encourages a different level of engagement with customers.
Active Twitter accounts foster healthy competition between employees.
People want to know who they're interacting with on social media.
 2. Don't Be Afraid to Get Personal
TMobile's CEO, John Legere, is very involved on Twitter—not only with other CEOs, celebrities, or media outlets, but also with customers. If you address him a direct question, chances are that he'll respond.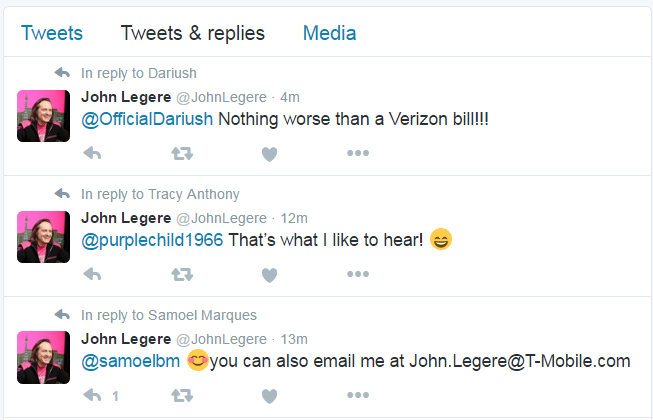 It's important for a company's CEO to understand and implement a branding strategy from top to bottom. John Legere's activity on Twitter also serves as a great example to other employees (who are just as active on the social platform).
3. Embrace a Collaborative Strategy
In the United States, most carriers are pursuing the same old strategy. T-Mobile managed to break the mold by proposing something completely different: the Un-Carrier. The company's strategists took a closer look at the customers' pain-points and risked changing the wireless industry's dynamics with a bold new idea.
T-Mobile introduced new procedures and policies that go against everything we were offered by the traditional cell-phone industry. For example, they offered better solutions for upgrading phones. They even promised to pay prospects' early termination fees upon signing with T-Mobile. By approaching a collaborative strategy, the company managed to attract (and continues to attract) new & loyal customers. If you think about it for a second, it makes sense.
Some of the most valuable resources online also pursued collaborative approaches. Wikipedia encourages contributors to add information to their pages. Wireseek also encourages collaboration, by allowing visitors to submit their own data to help grow a free database of TV providers by zip code. So why wouldn't a company like T-Mobile embrace a collaborative approach when it already has such a huge customer base?
4. Go for a More Transparent Business Model
With "Un-carrier", T-Mobile tapped into the longstanding resentment that most customers had towards carriers. Most consumers believe that cell-phone carriers are trying to rip them off by trapping them in two-year contracts. T-Mobile challenges this approach with a transparent business model that offers freedom of choice to customers.
"We started with Uncarrier 1 and this concept called Simple Choice. The reason we call it that is because it's all about bringing real transparency and simplicity to the industry. Our view was that Simple Choice was a complete redefinition of how pricing is done in the industry, and it's here forever."
Source: T-Mobile's CMO, Mike Sievert, for AdWeek
5. Happy Customers Become Loyal Customers
T-Mobile is a company that celebrates change within an industry that was in desperate need of change. It's a company that respects and appreciates its customers. It is also the lowest-spending carrier in terms of advertising. The company's customer-centric approach and work with bloggers and social media is attracting forward thinkers and millennials.
This is undeniable proof that targeted marketing trumps senseless ad campaigns. So before you rethink your marketing budget for 2017, you might want to take a closer look at your audience. Find out what they need, want, and hope for. Deliver it to them. Be human. These are the lessons we can learn from T-Mobile.
What do you think about T-Mobile's branding approach? I would love to hear your thoughts!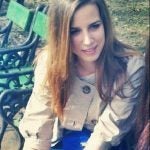 Author: Loana Briean trained as a writer. A self-taught enthusiast, Loana occupies her time reading SEO & social media blogs. She believes that a customer-centric approach & enhanced UX can help small businesses develop harmoniously online. Therefore she analyses the behavioral patterns of internet users using heat-maps and Google Analytics. You can follow Loana on Twitter for more updates.