A basic principle of free enterprise is this: businesses emerge and expand when there is demand for the product or service they offer.
However, there is much more to a successful business than simply fulfilling a demand. Though meeting a need is important, your business will not get very far if potential customers do not feel the urgency of the need or see why your business is the best option.
For example, in the world of weight loss, no one knows this lesson better than Weight Watchers. Over a thirteen year period from 1999 to 2012, the share price of Weight Watchers grew from $2.13 to over $83.
Lots of weight loss programs and businesses exist, but what sets Weight Watchers apart is their marketing. The following five strategies have worked for Weight Watchers and could be used to advance your own business—regardless of the industry.
1. Create and fuel demand.
Most people, if asked, would probably admit that they would like to shed a few pounds. Lots of dieting businesses know and try to exploit this fact, but Weight Watchers is by far the most effective.
Weight Watchers has prominent success stories and recurring meetings that fuel demand, but they mostly make customers feel like they want to lose weight. Of course people who are looking at Weight Watchers are already trying to lose weight, but the company only encourages and expands upon this idea by encouraging people to continue with their regular lifestyle with a few simple tweaks.
2. Widen your target audience.
Typically, more women than men go on diets, but this fact does not deter Weight Watchers. There are plenty of overweight men out there, and Weight Watchers makes a conscious effort to market to non-traditional audiences. After all, women are not the only ones who could stand to benefit from a structured weight loss program.
For example, Weight Watchers was the only weight loss company that paid a premium for advertising space during the NBA playoffs. The NBA playoffs has a mostly male viewing audience, so by taking this opportunity the company made a direct effort to reach out to new clientele.
Widening your business's marketing horizons can bring in customers that would otherwise pass you by, which can be good not only for sales, but also for word-of-mouth marketing.
3. Present yourself as a problem-solver.
Weight Watchers is a master at this. Their Points system is a prime example. To understand it, Weight Watchers begins by saying that not all calories are the same because the body digests and uses calories differently. Essentially, they tell customers that understanding food labels is much more complicated than was previously thought.
But wait, there is a solution: the Points system. By creating the Points system, Weight Watchers presents itself as a problem-solver.
In this case, the problem is how complicated it is to eat right so that you can lose weight. The solution is the Points system, which is an easy-to-understand approach to dieting that has proven results.
Perhaps your business does not have to go the lengths of creating something like the Points system, but you get the idea. By presenting a complicated problem and a simple solution, customers are enticed to try your product, especially if they feel as if all the dirty work (such as collecting food labels and counting calories) has been done for them.
4. Everyone loves a discount.
Another part of Weight Watchers' marketing genius is the use of discounts. Discounts are always on offer, though the scope of the discount for services such as Weight Watchers Online and Weight Watchers Meetings may vary.
However, the ultimate goal of providing discounts is to make the customer feel like they are saving money. Even a free trial can be a way to pique a potential customer's interest.
5. Sell your own exclusive products.
Not only does your business need to fill a need, it needs to do so in a unique way. By selling exclusive products, you not only have an extra marketing opportunity but you also have a way to build brand loyalty.
Again, Weight Watchers is an expert at this. They sell Weight Watchers branded food with pre-calculated Points on the packaging as well as Points calculators, scales, cookbooks, and other merchandise geared specifically toward dedicated clientele.
Starting and running a business is not easy, though with a bit of marketing expertise you can find greater success. Weight Watchers is a well-known success story, so no matter what business you are in be sure to make use of these tried-true-tips from the experts.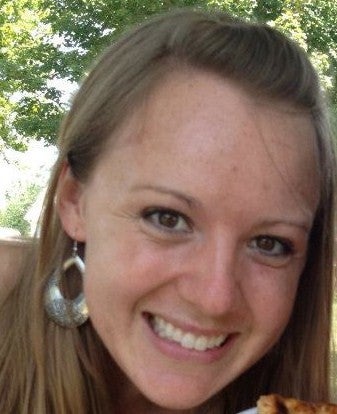 Author: Lindsey Dahlberg writes for http://vitamininjections.net, a company that sells weight loss injections. The company is always looking for inspiring, effective marketing trends for their weight loss products. When she finds ideas that work, Lindsey enjoys sharing them online.