Those first few years of a startup are undoubtedly the hardest. These are the years in which you are trying to
find your target audience
, tap into current trends, streamline your product or service, and generally shape your brand.
While working to attract your first customers (hopefully the first of many), you need to ensure your customer service approach is on the mark to retain those customers and strengthen those all-important B2C relationships. Here are three tips that every startup needs to know.
1. Keep industry jargon to a minimum
In the early days, you will be relying on marketing materials, both online and off, to let potential audiences know about your brand and the services you can provide. Clear communication, however, is crucial for getting your message across and making customers feel at ease, and an
overload of terminology or jargon
related to your trade can have the opposite effect.
Ensure your marketing materials are written in plain English; this means they are easily understood by someone who has no direct connection to your trade. This also goes for customer-targeted blog posts in the future (unless of course they serve the purpose of acquainting customers with this unfamiliar terminology) and company policies regarding returns or general customer care.
Your customer service team should be able to communicate with customers in a way that is friendly and open. They should keep jargon to a minimum, except when explaining company terms for the benefit of the customer. Overall, if a word wouldn't be used in normal everyday conversation, it should be avoided.
2. Extend your service right to the end
So many companies forget about the final step of any successful sale: the after-sales customer service. After-sales customer service shows your new clients that you genuinely care about their welfare and are a company worth giving business to again.
A
letter or email following a recent purchase
allows you to express gratitude to a customer, and you may even decide to accompany this with tips or information on using their new product or indeed discovering similar products. Throwing in a complimentary free gift that will contribute to the adequate care or usage of their product will always impress, and of course a 'customers-only' area on your site or semi-regular discounts throughout the year will go some way towards helping your customers feel that extra bit special. Because they are.
Asking customers for feedback is also one of the most basic yet effective ways of gaining insight into their perceptions of your company. Make it a fast and easy process for your customers that borders on the point of effortless—embed a rating scale within an email itself, or provide a direct link to an online feedback form that's not too time consuming to fill in. Include one or two open questions at most, as people do not like to feel too pressured to come up with detailed answers. It also helps to offer incentives for giving feedback, such as a prize draw entry or discount.
3. Don't shy away from honest feedback
Feedback is your friend
, whether positive or negative, so it's especially important you give your customers the chance to tell you what they thought of your service.
A post-purchase email is normally the best way to do this, with a direct link to an online feedback form for their convenience. Customers aren't likely to want to spend more than five minutes or so giving feedback, so be sure to keep your questions to the point, and include only one or two open-ended questions so as not to overwhelm. Sometimes offering a discount or entry into a prize draw can be a great way to entice customers to lend their opinion.
For casual browsers or frequent buyers, website polls are also a useful way to gauge whether your brand is fulfilling its customers' needs as fully as it could be, as well as what customers might like to see more or less of on your site. Don't forget social media, too—friendly questions or conversation starters over Twitter and Facebook are fantastic ways to get customers to open up, and might even give you a flash of inspiration for your next product.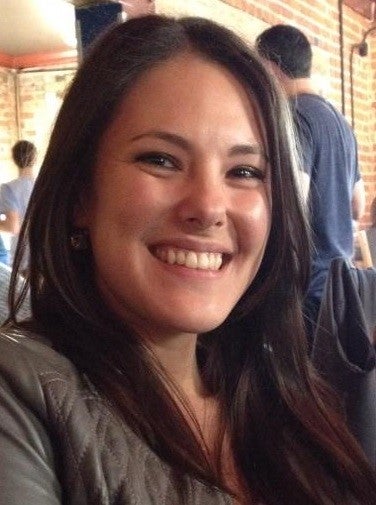 Author: Sophia Wright is a writer and researcher for Customer Service Guru, having worked in the consumer marketing profession as a Customer Relations manager and consultant for the last seven years. Her knowledge and expertise have led to her having articles published on several major leading customer care and consumer industry blogs, as well as in a handful of up and coming trade magazines.
When it comes to consumerism, Sophia is compelled by new and pioneering marketing techniques that put customers at the heart of success and growth. She values platforms for discussion regarding the satisfaction of the customer and enjoys the recognition of companies who are leading the way with regards to developing long-term B2C relationships. Follow Sophia on Twitter @gurucustomers