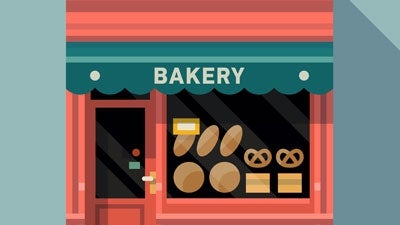 We've all been there. You start talking about creating your own business and the ideas start flying out of your mouth. The problem with that is moving forward and getting those ideas to become something a bit more substantial. Talking is easy, while follow-through requires time and dedication. For aspiring entrepreneurs willing to take the next step, a surefire way to get your startup going in the right direction is to follow something that is known as "The Bakery Model."
Now, you may be thinking, "I don't want to start a food business! What do bakeries have to do with anything?" However, think of it this way—bakeries have a fail-proof model. This is what the founders of Lightricks realized during one of their app launches—bakeries use products and profits to create a simple cycle of sales and profits. Once you sell a product, you use the profits to produce more products, and repeat until you make a significant cumulative profit. Here are the elements you need to focus on to successfully apply this model to your business.
For "The Bakery Model" to work for your company, the central idea behind your business has to be on the product itself. Don't focus on selling an idea, put your focus on a tangible product the general consumer can need and use. Make just a few, put it out there for the consumer, and see if anyone bites.
Using "The Bakery Model" is simple when it comes to this. Make a few test runs of the product to use as samples and see the feedback you get. If it's positive, then continue to make your product. Supply and demand are the basics of economics—don't lose sight of that fundamental concept.
Keep the Conversation Going
People buy things. When you first market a product, it's generally a given that you try to get it in the hands of the consumer by providing deals and incentives. You may see your product flying off the shelves, but don't sell yourself short. Conduct customer surveys wherein you ask customers directly what areas you can improve in. You need to gain the proper feedback to keep your product and business up to the standards you want. Make sure your customers are engaged and know your company is open to feedback.
You need to set a budget and work within that budget. It is common knowledge that you have to spend money to make money, but not to the point that you end up in the red. Make smart decisions and spend within the parameters you set, regardless of whether your business seems to be "taking off" or not. A small business merchant services expert says this will help you practice healthy spending habits and encourage a long-term mindset.
Know Your Course and Stick to It
Don't let a deep-pocket investor sway your ideas. While it is important to have investors, you need to make sure that you remain true to the product and keep creative control over it. Be smart with who you collaborate with. In the end, it will make a better product and business environment. The best advice is, if you have an idea and a product that you feel is worthy of consumers, get it out there and see what happens. Who knows, your business strategy might just be the next successful Bakery Model.
Author: Emma Sturgis is a freelance writer living in Boston, MA. She writes most often on small business and education. Informational credit for this article to One Payment.
Published: May 22, 2015
3047 Views