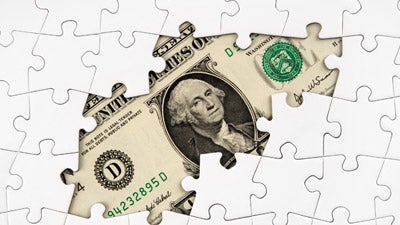 Financial concerns can creep up on companies of all sizes and too much debt can of course become a serious problem for any business. But it remains very much the case that loans and other forms of finance are often essential to the prospects of SMEs in a wide variety of sectors.
If you are leading a business looking to raise funding, here are some ideas to have in mind to improve your chances of success:
1. Be upfront with potential lenders
It can be tempting for SMEs keen to raise funds to be creative with the truth or to be less than forthcoming with the details of their financial history when in discussions with potential lenders. An upfront and honest approach, however, stands a better chance of success because lenders will always be able to discover the reality of your company's financial history for themselves via company credit ratings that are readily available to them.
2. Consider alternative options
When SMEs and their directors decide to seek funding, the natural inclination is to turn to traditional lenders and familiar business loan scenarios but there are a growing variety of alternatives available. Facilities such as invoice financing, merchant cash advances, crowdfunding and commercial mortgages might in fact be better suited to meeting your needs as an SME than traditional loans. Plus, banks and other traditional lenders have become broadly reluctant to lend money to SMEs so it's important to be aware of and seriously consider what other options might be available and perhaps more realistically accessible.
3. Maintain realistic expectations
In the current economic climate, or any other for that matter, it is sensible for SMEs and their directors to be realistic about the terms on which they might be able to access funding. If a loan deal sounds too good to be true then there is a fair chance that the full implications and details of the arrangement are yet to be made clear. Headline interest rate figures for business loans can be misleading and they might require personal guarantees on the part of individual directors.
4. Get the right advice
Getting advice from specialists and experts in a particular field is always advisable when taking out loans or raising finance under any circumstances but for SMEs, when the issue can be of very considerable significance, it is especially important. There are organizations around that can talk you through the details of a full range of funding options and support your decision making process throughout. Being as fully informed as possible can only be beneficial for any SME considering how best to raise finance and develop their operations.
5. Be flexible
One final tip for companies keen to raise funds is to be flexible in terms of the way you approach the issue. The small-to-medium-sized lending landscape changes almost constantly and new ways of providing financial facilities continue to emerge. From the perspective of SMEs, therefore, it can be important to be flexible on the issue and to be open to the potential of new forms of funding which may not even have existed even a few years ago.
Published: September 23, 2014
2374 Views