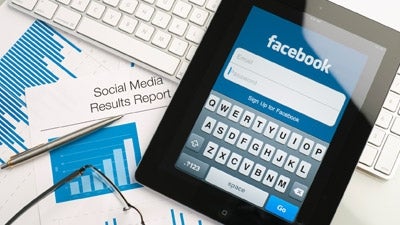 Search Engine Optimization is all about finding the best ways to get your website to the top of Google by building valuable content, links, and more. SEO tools are valuable to businesses for getting them where they need to be to obtain and build relationships with customers.
We have done a lot of focus on creating SEO friendly websites, but now it's time to go beyond. Social media is encouraged to enhance your SEO services and open new channels of communication. But how do we optimize our social network sites?
This article is going to focus on the most popular social network Facebook, and show you the best way to optimize your business's Facebook.
This one may seem like a silly tip because, well, it's a little obvious. When dealing with Facebook pages, your business doesn't have a set first and last name like your personal Facebook page might. But finding the right name for your Facebook page could be difficult. It might be your business instinct to use keywords.
After all SEO, is all about the keywords. But not in this case. You want to be careful clogging your Facebook page's name with keywords, because it could make you look like spam. Facebook is full of spam profiles that annoy people when they show up in their news feed, so if your Facebook page looks like spam, it's going to scare potential customers away.
On the other hand, you don't want your name to be too boring, either. The first word of your business's Facebook name is what Google is going to be looking at, so you want to be creative without looking like you are trying to spam. You also want your fans to know what your business is.
After your fan Facebook gets so many likes, Facebook will give your business the opportunity to make a custom URL for your profile. This is going to be the direct link to your website, so you want to incorporate your business's name. Don't be surprised if your business name is common, that someone else has already claimed your business name for a Facebook URL, but don't panic yet.
All you need to do is incorporate what your business does into this URL. Most people search businesses by service, not always by name, so using your service in your URL may be more helpful then simply your business name itself.
Now I know that you are not surprised to see keywords as an important SEO tool in optimizing your Facebook page. After all, isn't that with SEO is all about? When using keywords on your business's page, the same rule applies that applied to creating your business name: don't be too stuffy. The last thing you want is to be labeled as spam.
But how do you use important keywords without overdoing it for your page? It's simple; there are main sections of your Facebook you want to focus on using keywords. Save your keyword uses for your About Me, Mission, and Company Description sections of your Facebook page.
Published: May 28, 2013
3082 Views