Holiday Retail 2014: Anytime. Everywhere.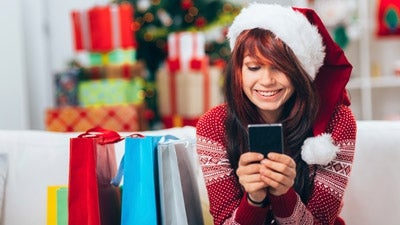 Does Santa use GPS? Is Rudolph an Apple or Samsung fan? Some questions might never be answered. But one thing is clear: despite global warming, each year the holiday shopping and advertising season starts earlier and earlier. And its ever-growing presence on our mobile screens and social networks only grows faster and faster.
This year, 42% of retailers began holiday advertising as early as September! With the busiest holiday shopping weeks still to come, what trends will shape the 2014 holiday season? First of all, mobile shopping continues to grow, making effective mobile targeting and campaigns essential. More customers will use their phone to research products, compare prices in store and make purchases. Additionally, gift ideas and recommendations via social media channels will play a larger role in the consumer decision process. Gift suggestions found on Pinterest, Facebook and other social networks will greatly influence purchase decisions. Learn more about trends for the 2014 holiday season from our infographic below!

Published: December 4, 2014
2087 Views