5 Reasons Big Data Isn't Just for Big Business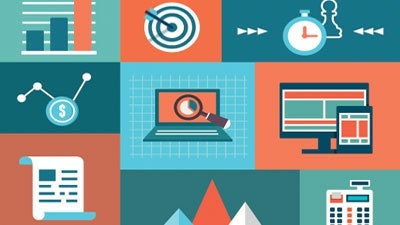 No matter how big your company may be, you have likely heard of big data. The collection and analysis of huge amounts of data has become a popular option for companies in every industry, but some small business owners are still unsure about using it.
Yes, initially, big data was extremely useful for the "big dog" businesses with large budgets and never-ending resources; however, it is growing increasingly more useful for small businesses as well. If you are still on the fence as to whether your small company can truly benefit from using big data, take a look at the following benefits that could change your mind.
Recent studies
carried out by Bain & Company may have been conducted on large businesses, but the results do have implications for businesses of any size. Out of 400 companies studied, this research has shown that companies that were analyzing big data were able to make informed decisions five times faster than their competition. It is much harder to make decisions as a business owner when you don't have all the facts. Analyzing data can provide business owners with hints, information, and rationalization for making more informed decisions.
For many years, the only option employees had to positively interact with clientele was to carry out huge volumes of research by themselves. When this step is taken out of the process, employees can focus on the quality of the product and the satisfaction of the customer. If an employee knows about the needs, wants, and habits of a potential client before they ever speak with them, half the battle is already won.
Cut Down on Advertising Costs
A small business may have a smaller budget for advertising, but good advertising is often much more vital to their survival compared to established brands. Big data can help business owners understand exactly where their marketing and advertising budget is going, and where it is most effective. This may include everything from local guerrilla marketing such as billboards, to online blog posts or social media outlets. When you know which advertising formats and methods your customers respond best to, it is much easier to reach a target audience.
The Importance of Mobile Analytics
The role of mobile devices when it comes to big data has changed with trillions of sensors now tracking customers' movements and habits. Now, small businesses are able to hit the ground running with this evolving landscape, and will be able to cut future costs. A business that collects information such as who is searching for their goods, when purchases are being made, and how satisfied customers are will have a distinct advantage.
Putting even more information online or in cloud servers may seem like an increased security risk, but the opposite is in fact true. Companies that attempt to store data locally or forgo the advanced security of big data warehouses could be in for a shock when their customers' information is stolen or has been compromised. Companies of every size are vulnerable to security threats when they do not take advantage of cutting-edge software.
If your company hasn't made the transition into the world of big data, it is time to consider the huge benefits you could reap from implementing the use of data and analytics in your business plan. These services are the wave of the future and one of the only way businesses will be able to compete in the coming years.

Author: This article was written by Dixie Somers, a freelance writer who loves to write for business, finance, and those with an entrepreneurial spirit. She lives in Arizona with her husband and three beautiful daughters. Dixie got advice for this article from the professionals at the Steton Technology Group who specialize in business performance analytics.
Published: January 30, 2015