Direct mail is NOT dead! In fact, it never was. But, it did lose popularity as a marketing tactic for several years while digital marketing took the world by storm.
Well, now direct mail marketing is making a comeback.
A recent report from MarketingCharts demonstrates that direct mail is alive and breathing!
1. Most households continue to pay attention to direct mail.
Three-quarters of US households in 2017 read or scanned advertising mail, broadly consistent with prior years, per USPS data.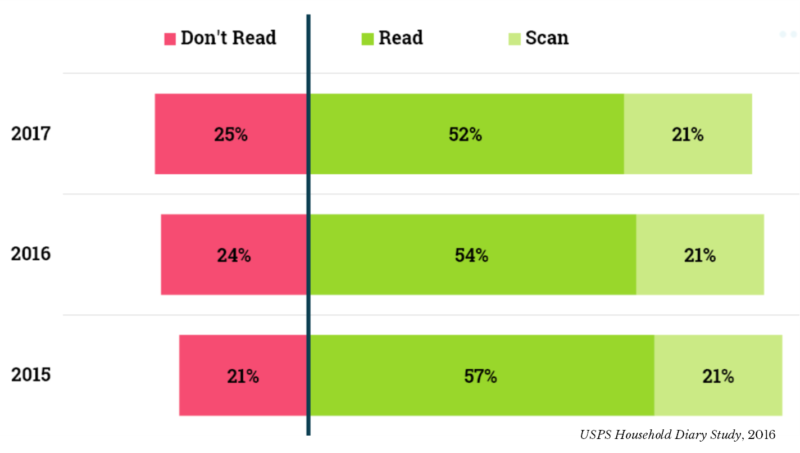 2. Trust in direct mail is high across generations.
A strong majority of consumers trust direct mail when they want to make a purchasing decision. While trust peaks at 83% of the oldest generation, a healthy majority of both Millennials and Gen Xers also trust direct mail when making buying decisions.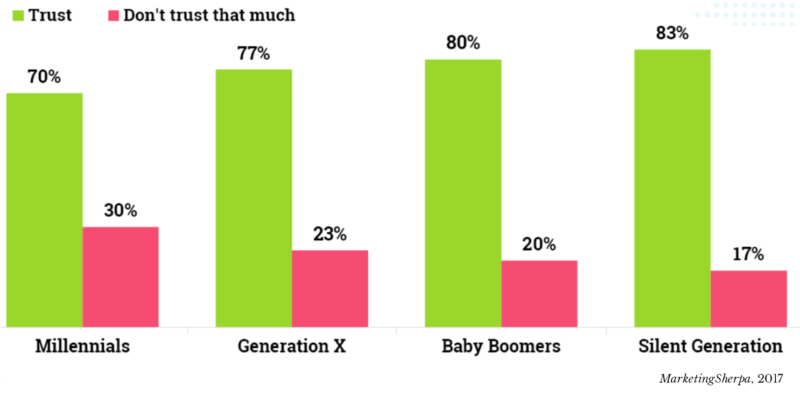 3. A majority of (business) users find print direct marketing effective.
Of surveyed business marketers, 93% are using direct mail. Of this group, close to 8 in 10 deemed it effective in delivering revenue and results for their businesses.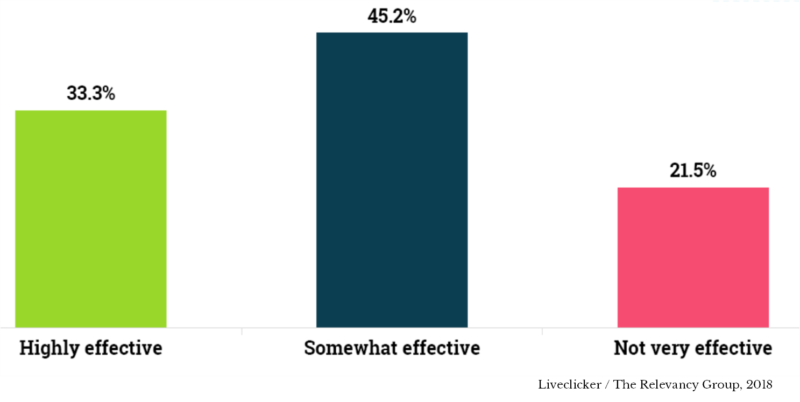 4. Mail spending trends reflect a resurgence.
New data indicates a resurgence in direct mail spending by data-driven advertisers in late 2017.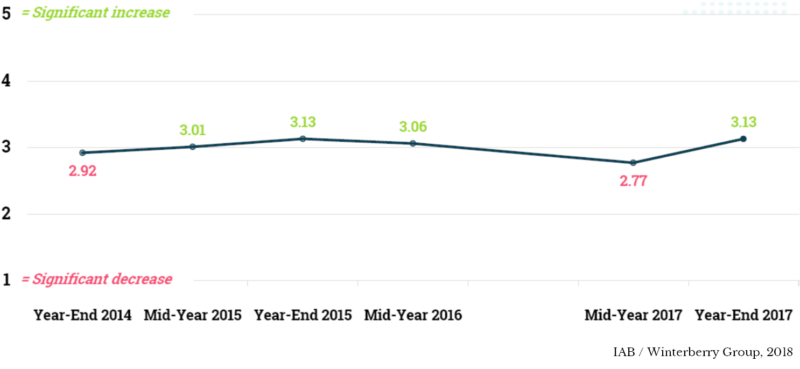 5. B2B buyers prefer direct mail.
According to the Rain Group, half of B2B buyers prefer to be contacted by direct mail, 3rd out of a list of nine outreach methods.
In addition to these findings, the 2017 DMA Statistical Fact Book states:
Consumers retain information better on paper than they do digitally.
Print is for all age groups, not just older markets.
Direct mail has a higher response rate of up to 5% vs. a high of 0.9% in digital.
Does your business or organization use direct mail marketing? How's it going?