The heating, ventilation, and air conditioning (HVAC) segment has long been a lucrative business, allowing tens of thousands of individuals, often armed with nothing more than a trade school diploma to make a comfortable living.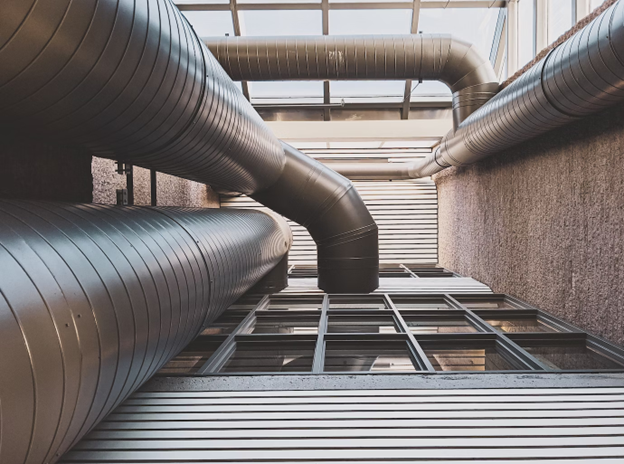 Image source – https://unsplash.com/photos/yZmHFF-g-W0
In fact, with their own business, and a few long-term contracts, HVAC technicians can easily gross low-to-mid six figures each year, in addition to cashing out with a potential seven-figure deal just a few years down the line. 
However, the meteoric rise of this segment has itself resulted in tough barriers to entry for newcomers, often making it notoriously difficult to generate leads and get your first project. To overcome these obstacles, business owners employ sophisticated tools to enhance their market presence. For instance, a largely-used approach involves leveraging HVAC estimation software like Fablink ductwork estimating software to accurately calculate costs and other pertinent factors.
In this article, we cover even more strategies for surpassing the competition, encompassing proven methodologies for targeted lead generation within the HVAC industry.
Develop A Strong Online Presence
In this day and age, this is an absolute no-brainer, but having an online presence isn't the same as having a strong online presence. 
When you have to stand out from the hordes of other HVAC services, with new entrants every other week, you need to go above and beyond when establishing yourself online. 
It isn't enough to just have a website, it also needs to be optimized for mobile users, and search engines, while reflecting your company, brand, and message. It is further important to build a strong presence across the most important social media platforms such as Facebook, Twitter, Pinterest, and preferably even LinkedIn.
Social media is also a great place to connect with your customers, address concerns, and answer questions in a casual manner. In this, it helps build trust and authority in your brand, in the minds of potential customers.
Utilize Referral Programs
Before the Internet, local businesses and tradesmen largely worked on referrals and word of mouth from existing customers. 
This compelled them to do well with their services, and often go above and beyond for their customers. Even today, many customers prefer referrals for HVAC service providers from friends and family, rather than checking results online, and as a result, referrals still remain a great way to build business.
You can take this a step further by offering discounts, rewards, and gift cards to customers for each referral they provide. When done right, this can be an incredible source of ceaseless leads, especially in the HVAC services niche.
Attend Trade Shows & Events
In increasingly competitive markets, the best course for sellers is to try and establish direct connections with potential customers. 
Trade shows and events pertaining to the HVAC industry are often great opportunities to generate warm leads for your fledgling business. This, of course, depends on your interpersonal skills, which is an acquired skill, but over time, these events can be wonderful when it comes to winning new clients.
Working a trade show or industry event often requires a playbook of its own, and is not everyone's cup of tea. For first-timers, the best option is to merely observe and meet new people, giving pitches, sales proposals, and prospecting a backseat, at least for the time being.
SEO & Search Marketing
While setting up an online presence for your business is a great way to get the ball rolling, in highly competitive markets, however, an additional push might be warranted.
Even robust websites and social media profiles get lost in the haystack of competition, necessitating the forces of search engine optimization, and search engine marketing to step in. 
While the former focuses on organically growing targeted traffic to your website, the latter involves advertising your webpage on relevant search terms in Google, paying for each click the search engine sends your way.
In recent years, there have been plenty of agencies particularly focusing on marketing for HVAC companies, capable of adding substantial value, given their experience and expertise within the niche. If you're looking for an upper hand, such services are perfect to get started with.
Final Words
Once established, an HVAC business can be a money-churning machine unlike any other, but getting your foot in the door, and making a splash in the beginning is where the core challenge lies. 
Fortunately, there are plenty of avenues for marketing and lead generation, with the right acumen, no amount of competition can weigh down a committed entrepreneur.