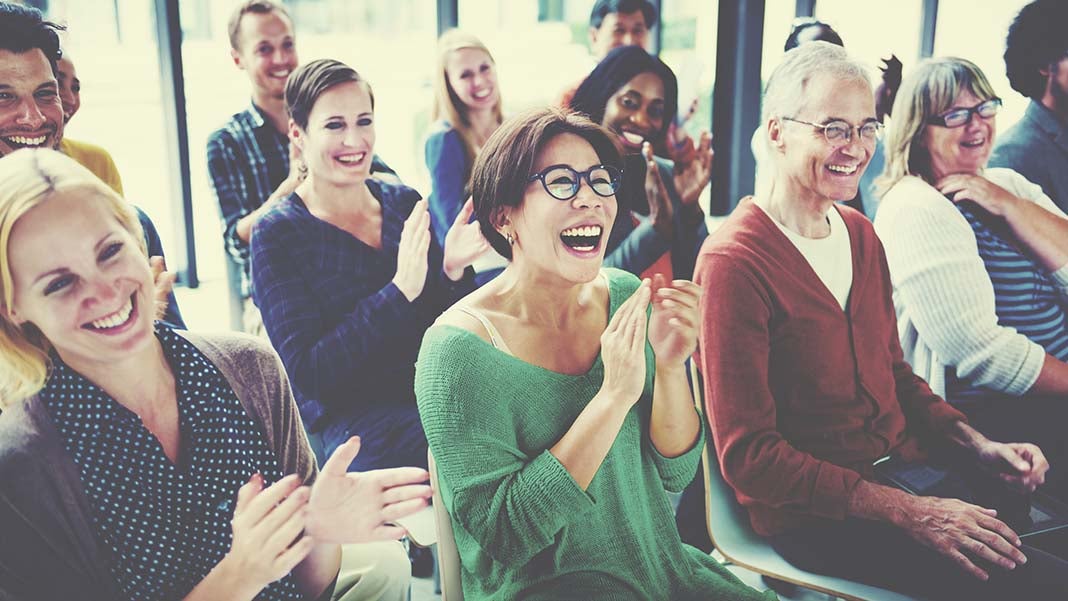 Employee recognition is a concept small business owners and entrepreneurs understand in theory, but don't always put into practice. It's a little surprising, given the significant benefits that come with a well-crafted employee recognition program. Such benefits include:
Increased employee creativity and satisfaction
A sense of empowerment and being part of a team
Reinforcing desired employee behavior, such as high-quality customer service
Enhanced sales performance, by offering rewards for meeting or exceeding sales targets
Perhaps most important of all, an active employee recognition program often plays a key role in retention and recruitment efforts. Offered a choice between working for a company that recognizes and rewards effort and a company that seems to take its workforce for granted, most talented employees would generally opt for a business that genuinely cares about the people who work there.
Budget is one sticking point for many small business owners. They mistakenly believe a significant expenditure is required to launch and maintain an employee recognition program. In fact, there's a wide variety of ways to show your appreciation for star employees without "breaking the bank." It just takes a little imagination and resourcefulness.
Here are some low-cost ways to recognize your employees and make a lasting, favorable impression:
Start with a simple "Thank you." As easy as it is to just take a few minutes to thank an employee for his or her outstanding performance, all too often, employers just forget to do so. Even a personalized email or hand-written note can make a person's day.
Take an employee to lunch. Recognizing an employee's efforts by treating him or her to lunch also offers you an opportunity to get to know him or her a little better. Just be sure to choose spots individual employees might like and where they'll feel comfortable enough to truly enjoy themselves.
Give a customized gift. There are many cost-effective gift options, such as branded lapel and service award pins, sales achievement rings and customized corporate jewelry. Enthusiastic employees will wear these and similar items in their daily lives, thus gaining the benefit of building a little extra brand awareness in your community.
Offer a work-related reward. Within the context of the workplace, there are numerous ways to recognize and reward employees, including:
A designated employee parking space
A special salute during an all-staff meeting
A place of honor on a prominently displayed "Employee Hall of Fame"
Special notice in the employee newsletter
Recognition that includes some type of paid time off always resonates well with employees. Ask the employee you intend to reward what he or she would like to do on a paid day off (go to a baseball game, visit a museum, chill at a spa, etc.), and then present the employee with a free ticket. Not only does this result in enormous goodwill toward you, but it's an experience your employee will talk about afterward with family and friends.
Give them an opportunity to grow. What about rewarding performance by offering new opportunities to grow in their job? There might be a seminar or workshop held nearby, which employees can't attend because it cuts into their workday. Recognize high-achievers by giving them time off to attend and reimbursing them for the cost of the event.
Invite them to take part in a high-profile project. Asking a talented employee to participate in a high-level initiative (when it's normally your company's policy) lets everyone know how much you value quality performance. As a result, your star employee will expand the range of his or her abilities, potentially making him or her a top candidate for promotion at the right time.
Employee recognition doesn't have to come at a high cost. However, considering how much time and effort each of your employees give on a daily basis, having such a program in place can offer immeasurable benefits in terms of both a more positive, upbeat culture and as a way to retain the employees you value most.
Author: Carl Martens graduated magna cum laude from DeVry University with a degree in sales and marketing. He is currently a resident catalyst for change at Award Concepts, working closely with clients to develop and deliver custom recognition programs.
Published: September 2, 2016