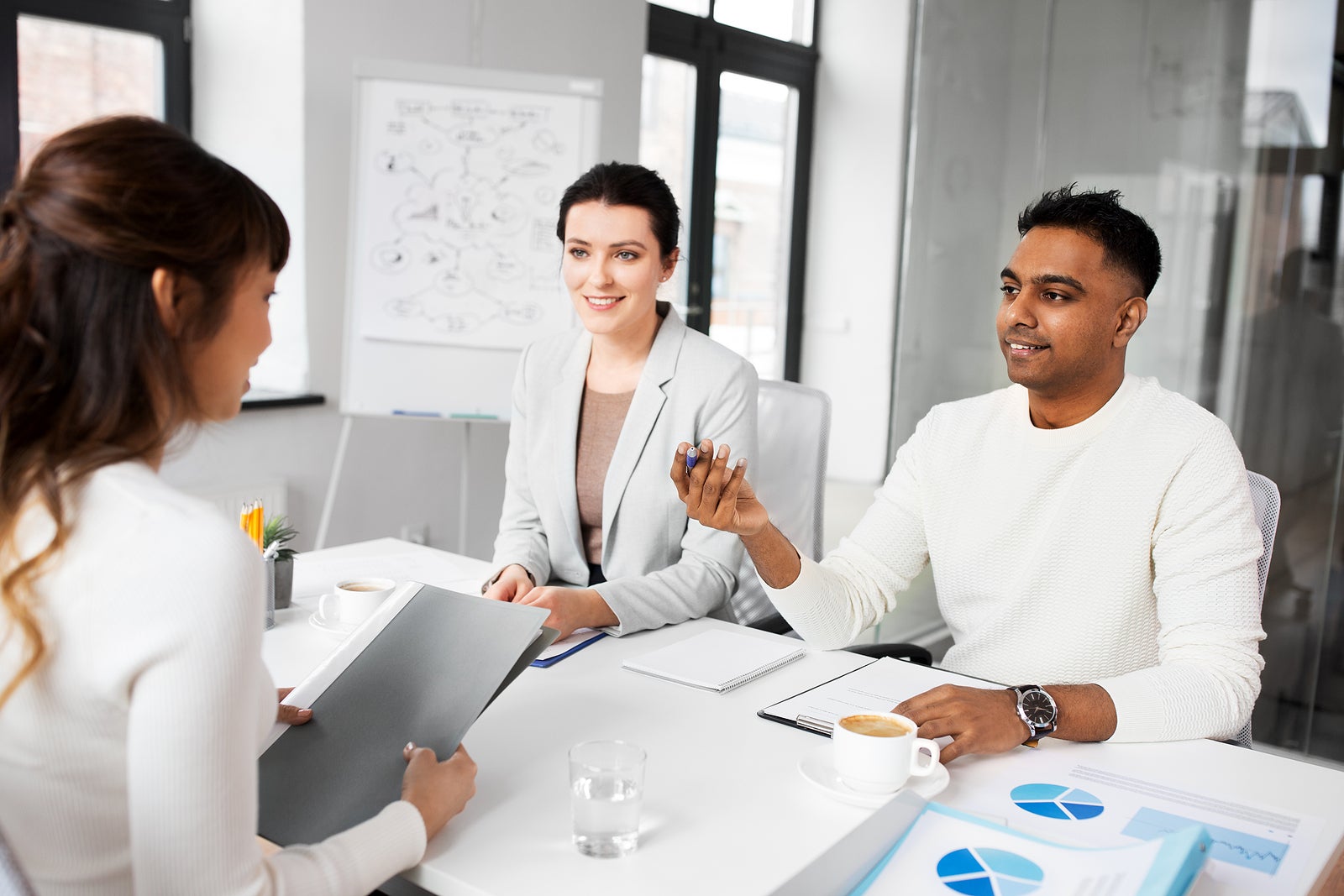 I've spent the past 15 years coaching and training countless work teams. And no matter the nature of the team or the organization, I can tell you one thing for certain: When problems arise in a team, those problems rarely—if ever—lie with the individuals in the team. Why? Because the problems actually rest with how the team works together. Or what I call their "team habits." Those are the everyday small behaviors that in a team can pack a big punch. There are eight types of team habits–can you identify them in yours?
Eight types of team habits
Over time, I've come to identify eight types, or categories, of team habits. That includes communication, decision-making, and planning. Not to mention the monster: meetings.
Yet teams are like fingerprints—no two are the same. So it makes sense that every team has certain team habits that support their work, while other ones get in the way. Obviously, the latter is where teams need to look when problems arise.
How does your own team stack up?
At this point, you may be wondering how your own team stacks up. Each one of the eight types of team habits is summed up below. That can help you gauge where your team is doing well—and where you need help.
Belonging
A sense of belonging is a team's superpower. It's the glue that holds the team together. And it makes everything else—from trust to innovation—possible. Without belonging, even the most talented teams can't truly thrive.
But belonging is about more than the occasional team lunch or party. It is about creating an environment where everyone on the team feels heard and valued, where people are encouraged to ask for help, where they can openly address problems without blaming or shaming, and where they celebrate all individual and team wins as a group. 
Decision-making
Effective decision-making isn't just the responsibility of the team leader; it's a collective team effort. Teams that excel in this category have clear and agreed-upon processes for making decisions, and are transparent about how all decisions, big or small, are made.
Also, remember that decision-making in teams is inherently social and emotional. Any choice you make is bound to be relevant to someone else on the team. And such reverberating effects can be mighty. With a single decision, you can make or break a teammate's day. Ignoring that potential is where many teams (and organizations) get in trouble.
Goal-setting and prioritization
Setting goals is easy. It's prioritizing them that is hard. The most successful teams know how to align their goals with the organization's objectives and then prioritize their projects and tasks accordingly.
Planning 
A lot of teams simply focus their planning around deadlines and deliverables. But good planning involves much more. It's about planning and preparing for possible speed bumps so as to avoid unwanted setbacks or surprises. Teams that plan well are more agile, cohesive, and productive—all must-have skills in today's workplace. 
Communication
Good communication is the very fiber of a winning team. But don't confuse communication with just talking. It's about genuinely listening to others, seeking understanding, and getting consensus on key actions. Teams that do well with communication are more organized and interconnected, and have a smoother workflow.
Collaboration 
Collaboration is about leveraging each team member's unique strengths and perspectives to achieve common goals. Teams that value collaboration are more creative and innovative, and their work is more synergistic. They're also better at problem-solving.
Meetings 
For most teams, meetings are where, in the span of an hour, they can see all their bad team habits—one after another, in rapid succession. But it doesn't have to be that way.
Great teams know how to make meetings productive by agreeing on agenda items in advance and being disciplined about those items once the meeting takes place. Additionally, they never leave a meeting without capturing next steps at the end, including exactly what actions need to be accomplished next and by whom and when.
I also encourage teams to kick off their meetings by sharing non-work wins, with each person on the team spotlighting a recent personal accomplishment. That not only sets a positive tone for the meeting, it helps humanize everyone on the team.
Core team habits
Core team habits are critical in that they underpin all the other habits. They include basic yet meaningful things like being on time, owning up to mistakes, keeping your word, and showing mutual respect.
In closing, bear in mind that the beauty of focusing on team habits is that you don't have to "fix everything" in order to realize positive and lasting change. Start small by picking the one type of team habit where your team struggles most. Then just work on one thing and then another one and then another one. You'll be surprised how small changes can add up and create a whole new normal for your team.
Author: Charlie Gilkey is an author, speaker, coach, and entrepreneur who specializes in productivity and teamwork. Before he started Productive Flourishing, a coaching and training company, he served as a joint force logistics officer in the U.S. Army while also working on his Ph.D. in philosophy. His new book is Team Habits: How Small Actions Lead to Extraordinary Results (Hachette Go, 2023). Learn more at betterteamhabits.com.
Published: November 8, 2023
170 Views