Your Online Reputation: The Better It Is, The More Successful Your Business Will Be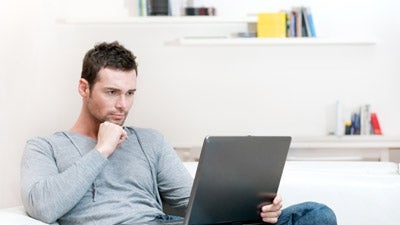 Good small business owners know how various aspects and traits of a business can impact its bottom line. It all starts with effective marketing, which is pivotal to attracting new customers in the first place. Obviously, selling a quality product or providing an excellent service will tend to encourage repeat business. And offering superior customer service helps establish long-term relationships with customers.
Research Links Small Business Problems to Poor Reputation
But some business owners might not appreciate the effect that reputation has on a company's revenues. Although these proprietors may try to foster an overall positive reputation, they may not correlate its effects with how well or poorly their businesses perform.
These individuals should take note of the following data:
A study conducted by the Harvard Business School discovered that an increase of one "star" on the Yelp online review site rating system translated to a bump in sales of between five and nine percent.
Cone Communications's 2011 Online Influence Trend Tracker survey showed that four out of five respondents will reverse their buying decisions when they see negative information online.
A TripAdvisor survey in 2012 revealed that about four out of seven people say they are more likely to make lodging reservations at a property whose managers respond to customers' online reviews—and more than half won't patronize a hotel that has no reviews whatsoever.
Repairing a Negative Online Reputation
Here's the cold, hard truth: A business with a negative reputation will probably see its sales or revenue suffer. In cyberspace, this type of reputation can be caused by (even a few) disparaging comments on an online review site, due to the emphasis that consumers place on such feedback when making their purchase decisions.
Ignoring these comments can be equally harmful, as many people equate a lack of responsiveness to an indifference toward consumer input. The worst thing a business owner can do is to get into a "war of words" online with a commenter; such behavior almost always portrays the company in a bad light.
There is a proper approach to dealing with negative online reviews. First and foremost, business owners must know where on the Web these reviews are; in addition to monitoring review sites and their own social media portals, business owners may wish to enlist the aid of tracking software to bring these comments to their attention.
Once they discover a negative comment, business owners should either reach out privately to the reviewer in an effort to address his or her concern, or post a response on the same site, calmly explaining their side of the story and/or expressing regret for the incident.
In addition to addressing criticism, it also helps businesses to be proactive in establishing a positive online reputation. The easiest way to do this is to encourage satisfied customers to express their opinions online. Soliciting these opinions on various online portals and/or providing incentives for customers to publish positive reviews are wise strategies to be used in accomplishing this goal. And displaying these glowing testimonials on the business's website will also serve to boost a company's online reputation.
A poor business reputation can act as a drag on a company's profits and growth prospects, often without the business owner even knowing it. In contrast, a positive reputation can not only enhance the company's bottom line, but can help create momentum that aids in the success of the business in the future.
Published: June 28, 2013
2813 Views