Take a look at your inbox. How many emails are just there, unopened? I bet some may have been there for ages yet you never bothered to open them.
And so the question:
What makes you open an email?
For many businesses today, email marketing is a powerful tool. But with thousands of emails sent every day, what makes one stand out? This is one of the biggest challenges that businesses face in this digital age. No matter how great your content is, everything can be put to waste if people don't open your email in the first place.
In this post, we share some tricks on how to get people to open your email.
1. Use an intriguing subject line
The subject line is a critical component of your email. Much like a headline, your subject line is the first thing that people will see. This part can make or break your entire email. With such importance, you need to spend a good amount of time thinking of a good headline, one that is interesting, intriguing or sparks curiosity.
There are many ways to make your subject line irresistible.
Use negative words. Believe it or not, subject lines containing negative words are more likely to be opened. Use words like worst, horrible, disgusting or anything that can attract attention.
Be intriguing. Saying something like "I made a terrible mistake." or "I'm not supposed to share this but…" can make your readers curious. Use similar sentences to your advantage.
Stay away from capital letters. In the digital world, using caps is equivalent to screaming. It would be as if you were mad at the reader. It's not appropriate.
Avoid overused words. Words like free, discount or percent off will ring a bell on your readers signaling them to just ignore your email.
Suggest exclusivity. Everyone would love to be part of an "exclusive" group. It gives people the sense of being part of the elite. Use phrases like limited slots, exclusive invite or only for valued customers.
Use numbers, preferably odd ones. Studies have found out that odd numbers in titles can increase open rates. The only exception to this is the number 10.
Use pop culture references. This is perhaps one of the easiest ways to grab attention. It could be a line from a song or a movie title. Use this trick whenever applicable.
Add some humor. It's proven. Funny works.
Make it short and simple. Be direct to the point without giving away everything. A subject line with 6-10 words gets high open rates.
2. Provide quality content
You can't just stop at the subject line. It's best to back it up with quality content that people would want to read. Create content that is fresh and relevant. Talk about current events and relate it to your industry. Also, remember that format matters. Content should be easy to read. Use subheadings and bullet points so readers can easily scan through the text.
3. Avoid using jargon
Not all your email recipients may be familiar with the technical terms in your industry. Using corporate speak in your email can create a barrier between you and your audience. To make your messages easier to understand, avoid using jargon. Keep it casual and simple as if you're talking to a friend.
Related Article: Crafting Emails to Connect with Your Buyer Personas
4. Make it more personal
In this age of automated emails, a more personal one would stand out from the rest. Avoid sounding too generic like your message was copied and pasted then sent to everyone in your contacts list. Write your message in a way that the reader will feel like you're only talking to them, as if the message was solely intended for them.
Additionally, use your name as the sender. Sending an email from the "admin," "sales" or "the company" sounds impersonal. The email should be from a prominent person in the company.
5. Keep your delivery consistent
Consistency is yet another important factor when delivering emails to subscribers. In this case, consider the frequency of your email delivery. If you promised to provide useful content once a month, you should be able to deliver. Schedule your emails on a weekly or monthly basis depending on how quickly you can produced the necessary content.
Conclusion
Getting people to open business emails nowadays is indeed challenging. But increasing your open rates is not impossible. There are measures you can take such as using an interesting subject line, providing informative content and making your email more personal. When you deliver useful content consistently, you'll gradually gather a following and subscribers will be waiting for your next email.
Lastly, keep track of your metrics to know where you're standing. Monitoring your metrics will let you know what works, what doesn't and what improvements you can make to ensure effective email marketing. You may also want to check out some useful email marketing tools to help boost your efforts.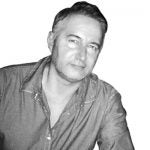 Author: Dale Rennie is a technology entrepreneur, inventor, and businessman, Dale is the CEO and co-founder of Super Hero Services. With his long history and extensive background in the technology and digital marketing space, he has created many first in digital software and marketing solutions. Follow him at https://twitter.com/dalerennie.