Like it or not, email marketing is still one of the best ways to reach out to customers, when used correctly. Even though it seems like social media has taken the lead, experts still agree that traditional email marketing remains at the top of the list.
Small businesses can have budget constraints while they look for economical, yet effective ways to market to the masses. Email marketing is definitely one of those methods that offers more than you've bargained for.
Here are eight best email marketing tools that would work perfectly if you're a small business looking to grow.
Reach Mail is "free email marketing for life." In other words, this service will allow you to create, schedule, and send off emails online for free—and not for any specific period or "trial time." This can also be done for as many as five different email marketing campaigns. You can choose from hundreds of templates and go through detailed reports to build the right campaign. You can even find out how many emails were opened and how many got "bounced."
Mail Chimp is by far one of the most popular email marketing tools that serve the marketing needs of all sizes of businesses. The service offers a lot of options making it one of the most customizable email services you can use.
Related Article: 4 Email Marketing Best Practices
With Campaigner, you can target customers through segmentation, use the A/B split test for campaigns, and automate your work if you like. This is an award-winning service and one that has been used by top tier organizations such as NASA, Subway, and Warner Bros.
This service was especially built to fulfill the needs of small business marketers. It allows you to connect to people and help you understand your audience's response. You can get free support and advice through phone, mail or chat. With CC you can customize your emails, secure your lists, integrate it to social media, and use anti-spam checkers to ensure delivery.
This is the perfect lead targeting tool for small businesses. Target Hero supports image hosting, HTML and plain text emails, and tons of other features you could need for your email marketing efforts. Subscription is free for 1000 contacts with unlimited emails—perfect for small businesses, don't you agree?
Cake Mail is for "simple email marketing." Give your campaign a title, draw up a contact list, pick a template, craft your email, and pick a delivery time—it's your perfect piece of cake email marketing opportunity.
Like other email marketing services, iContact offers workflow automation, email segmentation, and customizable templates. You can also link it to your social media account and track the popularity of your social media campaigns. iContact will track email opens, clicks, and subscribes. The free version allows up to 500 subscribers and 2,000 total emails—not bad for SMBs!
If you're looking for a service that caters to a large number of contacts while still remaining cost-effective, have a go at Mail Jet. The free plan will cover 100,000 contacts and send up to 6,000 emails in a month. Manage email lists, stats, and transactions all in one place. The service has a 24-hour helpline support that is backed by teams across three continents. Several plans are available, so if you're looking forward to adding more features, choose any package you like (ranging from $7.49 per month to $799 per month) and get started.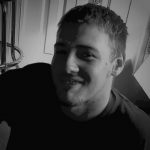 Author: Preston Pierce is a creative head at Logo Ping design agency in UK. Logo Ping provides logo design and banner design service along with other design services. Preston loves blogging and has published articles on well-known design and business blogs. You can follow him on Twitter for design and branding related tips.