Stop Networking and Start Building Authentic Relationships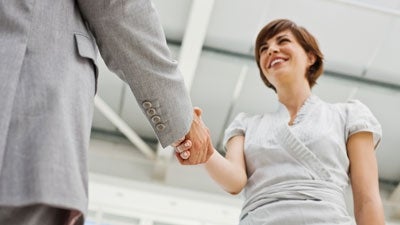 I think we can all agree that it's very important to connect with other people throughout life. This allows us to:
Make new friends
Discover more opportunities
Develop business relationships
Become more successful
Learn more about ourselves and our lives
Typically, and I've been guilty of this myself, the approach most people take is horrible.
Commonly with networking, people use this old fashioned method of going into every interaction with the intention of seeing what they can get out of someone else.
That's such a horrible way to go about networking because it makes the connections soulless. People are more inclined to help someone when they're truly connecting with them.
The focus should be on having real connections. I often go to events where people are trying to network, seeing how many people they can talk to and how many business cards they can fill their pockets with. However, after I'm done talking with people, it's amazing how many leave from our talk saying, "it was good to actually have a real conversation with you!"
When you can engage deeply with someone it's more meaningful. That's not something an event can do, but something you can do.
To engage with others more deeply allows for relationships to evolve and become stronger, rather than a one-off moment like they've been used.
How else can you build authentic relationships? Here are some quick tips:
Ask the right questions
Listen and be fully present, instead of thinking about what you're going to say next
Use open body language
Open your heart and your emotions—everyone has a story to share
Building authentic relationships goes beyond just a single interaction, though.
Networks are not just a numbers game of connecting with as many people as possible. Afterall, that's what makes it feel like a chore for so many.
If you would like to connect with someone, cultivate and build a relationship. Otherwise, people can tell exactly why you're reaching out: to use them. That doesn't work and that's not how you build a network of reliable and meaningful connections.
I always seem to meet with people who show me their 500+ connections on LinkedIn. But when I show them how to use LinkedIn and how they can use their connections to get that job they want, I say "you just need to contact Andrea to introduce you to Kevin who works within the company you're applying to." But if they don't know Andrea, all I can think of is "why the hell are you connected with her if you can't even utilize that connection?!"
Here's some advice on how you can build socially:
If there are people you look up to or whose work you are interested in, connect with them online and through related events.
Find a common interest, you're going to have some common ground items you can speak with them on. If you're interested in them, chances are you have similar interests!
Ask them questions and share your thoughts on their work. What do you have to lose?
Use your platforms appropriately – Facebook, Twitter, Instagram, LinkedIn
So when it's time for you to help others or get a job, you need to have reliable people as your connections. Reaching out to someone who filled a spot in your goal to 100 friends, connections, followers, or business cards in your pocket do not count as reliable.
Remember, it's not always what you're doing that's important, but it's the way in which you do it that matters most! It's not the event, meeting, or conferences you attend that make you successful. It's what you do at them, and the meaningful interactions you have.
This article was originally published by Under30CEO
Author: James Wightman (@JMWightman) served as a chief editor for the #1 Amazon Bestseller – The Suitcase Entrepreneur and is also the first person in the world to present a TEDx Talk through Google Glass. You can discover more of James' leading-edge work on how to live a more fulfilling and meaningful life at www.JMWightman.com.
Published: March 4, 2015
2220 Views