With the holidays fast approaching, many companies are considering throwing holiday parties. Christmas and New Year parties are common, but those who think outside of the box can even have parties for Thanksgiving or other holidays.
Instead of giving your loyal employees the standard, in-office holiday party—complete with cheap decorations and dry cake—why not treat them to an evening they'll never forget? They've worked hard for your company all year and deserve a great display of your appreciation. Below are some key elements to consider when planning a grandiose display of thanks.
Venue
Your employees see the office day in and day out. Having a holiday party in a different setting will better allow them to relax and enjoy themselves. When choosing a venue, keep your budget in mind. You want a lavish atmosphere without breaking the bank.
A good place to start is hotels and resorts. The party can be held within the ballroom or on the grounds. Plus, throwing a party at these establishments allows employees the opportunity to lodge overnight in the event they have too much to drink or wish to have a weekend away from home. Keep in mind, having a party outdoors may subject your employees to unexpected weather! Plan ahead by have tents and canopies set up as a means of shelter.
Staff
Large parties and events require hiring staff. When looking for staffing agencies which supply event staff, make sure they are professional and experienced. You also want to ensure they reflect favorably on your business and brand. Without doing the proper research, you may accidentally hire a rude and incapable staff, which won't go unnoticed by employees and guests.
Click here to read more on coach hire in London
Food and Beverage
No party is complete without some form of food and beverage. Instead of having a solitary table devoted to potluck snacks and punch, pay for catering. Depending on the party's theme, you can opt for a buffet set up or a dinner served at a particular time.
For instance, parties celebrating Halloween and New Year's Eve might opt for a buffet consisting of holiday themed delicacies. Christmas, on the other hand, can have a five course, gourmet meal served to guests.
Of course, no corporate party of this magnitude would be complete without an open bar. Stock the bar with the usual favorites and then some. You'll need a bartender who is capable of mixing a variety of cocktails and, perhaps, some holiday-themed drinks of his or her own concoction. A bartender who also knows a few party tricks—such as tossing bottles in the air while making drinks and opening a champagne bottle with a large kitchen knife—is a huge plus because it doubles as entertainment.
Entertainment
Speaking of entertainment, your employees deserve a little more than good food for their hard work. There are a plethora of options when it comes to booking entertainment.
Always a fan favorite, music is a must. Don't resort to a sound system playing tunes from your iPhone. At the very least, hire a DJ. Other options include well known bands and string quartets to provide the musical score on a fun evening. Also, be sure to carve out an area for dancing.
Related Article: 6 Simple Ways to Keep Morale Up in the Workplace
As for other forms of entertainment, it really depends on the theme and experience you wish to provide. For a comical evening, you could have stand-up comedians. For something more out of the ordinary, you could book a veritable circus of acrobatic performers. If you feel your employees may want to partake of the entertainment differently, have carnival, casino, or other game-themed activities.
Decor
Bring all the previous elements together by incorporating beautiful and functional decor. Hire a professional decorator who has an understanding of a variety of atmospheres.
If you wish to encourage mingling at your party, then decorate for a free flowing atmosphere. Have focal points set up throughout the space, but don't clutter it with large dining tables. Instead, opt for small, intimate tables stationed around the perimeter. If you intend on serving a large, gourmet meal, then large tables might be best. This scenario works well with having entertainment that performs on a stage rather than throughout the space (e.g. acrobatic performers).
Decorations should be noticeable but not distracting. Use real flower arrangements rather than fake (the flowers can be donated after if you're concerned about waste). Decorate according to the theme of the party, i.e. trees for Christmas. Also, don't go overboard with the color scheme. Pick two or three eye-catching colors. Any others should be neutrals and subtle shades of your chosen colors.
Regalia
Finally, implement a dress code for your employees and guests. They wear the same types of clothes nearly every day when they come to work. Shake things up a bit, by making formal wear mandatory. It could be tuxedos and evening gowns, or suit with tie and cocktail dresses. For the daring, have guests adhere to certain colours such as white and gold for a visually stunning atmosphere. You could even go as far as making the party a Victorian masquerade, which would be especially fun for Halloween and New Year's Eve.
In Conclusion
Holiday parties are a wonderful way to show employees your appreciation. They provide a fun and relaxed way for your employees to get to know each other better, as well as getting to know you better. It allows everyone the chance to become a cohesive unit akin to a family (workmates may indeed be an employee's only "family"). After all, they spend enough time at work to create a "second" family, so show your gratitude and treat them as such by spoiling them a little. Even if you have to spend a bit more money than you'd like, treating your employees occasionally benefits your company in the long run. You won't regret it.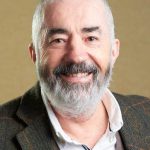 Author: Former Durham and Gloucestershire CCC player Phil Bainbridge is the Managing Director at Rhodes Event Management based in Bristol. Phil has over 26 years in the event industry working with national firms who need to impress staff and clients with events that have the WOW factor. You can connect with Phil on Twitter, Facebook and LinkedIn or call Rhodes Events on 0117 987 1199.