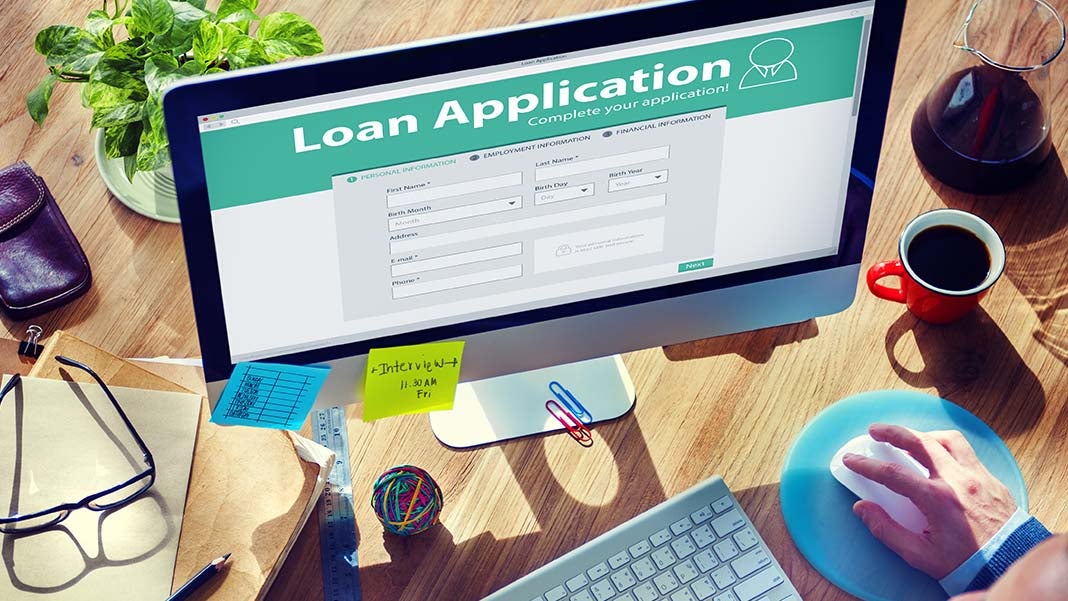 Online lending can be complicated, with a few traps for the unwary. So if you've never searched for a loan online, you could benefit from a few pointers. Here's how to make sure you get the finance you need.
Decide how much you require.
This may sound obvious, but it's an easy way to go wrong. Borrow too little and you won't solve your original problem. Borrow too much and you'll needlessly be paying extra interest. Try to figure out exactly how much you need and precisely what you need it for, and prepare your response if a lender offers you more or less than you require.
Would additional finance help you? Alternatively, if lenders decline to offer the full amount but propose smaller loans, would the online loan still be useful?
Make sure you can repay your online loan.
Many businesses go wrong by borrowing the money they think they require, then finding they can't afford the repayments. Until you apply, you won't be aware of the interest rate, loan term or monthly repayments, so you will need to think flexibly.
Before you agree to anything, carefully examine your cash flow and make sure that it won't be derailed by the monthly repayments. If things are looking marginal, it could make sense to wait until your cash flow improves before applying for an online loan.
Have a look at your credit report.
Your credit score will determine your success or failure in obtaining an online loan—as well as the interest rate. For a small fee, one of the major credit bureaus can let you see your report—and address any anomalies or errors that are driving down your score.
Sort out all your paperwork.
Many online lenders will ask to see a wide range of financial documentation before making a decision. This could include your business bank statements, tax returns, balance sheet, articles of incorporation and details of any other loans. Make sure you have this to hand or you could delay the approval of your online loan.
You can never ask too many questions.
There are plenty of online lenders competing for your business. So which one is right for you? Ask plenty of questions and you should find the perfect match. In particular, you should ascertain whether they have experience of lending in your business sector (or whether they prefer to avoid it), whether they're happy for you to use the funds for any purpose, how long it will take to approve your application, whether the loan will be secured or unsecured, whether the interest rate is fixed or variable—and of course how large the repayments will be.
Make several loan enquiries, then make a decision.
Whatever your circumstances, it makes good sense to enquire with a few different online lenders then compare their terms. However, it isn't always easy to compare different types of borrowing—invoice discounting versus a short-term loan, for instance. Asking each lender for their APR should help to simplify the process. You should also make sure to ask them whether there are penalties for early repayment, as this can significantly affect the total cost of a loan.
Make sure you talk to alternative lenders.
Alternative lenders have different criteria when approving online loans, and will often be able to assist when banks decline to do so. They are also able to offer a range of innovative solutions, from emergency loans (giving you funds in under 24 hours to avert a cash flow crisis) to asset-based finance (where you borrow against the value of your plant, premises or equipment) and invoice factoring and discounting (enabling you to borrow around 85% of the value of your invoices as soon as you issue them, with repayment being made when your customers pay you).
Remember all these tips and you should be able to gain the finance you need at a price you can afford, giving your business everything it needs to get ahead.
Author: As Managing Director of Cashsolv (http://www.cashsolv.co.uk/), Carl Faulds offers advice and support to overcome cash flow problems and identify possible underlying problems that can be addressed to ensure a positive future for your business. Carl continues an ethos of working with distressed businesses to help them overcome their financial problems.
Published: May 20, 2016
4730 Views