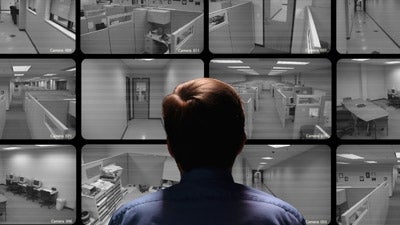 Whatever the size or nature of your business, ensuring the security of your staff, premises and property is going to be of the utmost importance.
Therefore, investment in any of the following is going to reap dividends in terms of improved security for your building, data and stock and enhanced safety for your staff.
Closed circuit television has evolved greatly in recent years and there are now much higher quality systems available, some using digital or high definition recorders. Not only does this mean that the images are clearer, but they can also be stored for much longer periods.
The success of a CCTV system often rests on the selection of the right camera for the situation, and this is now made easier by the wide range on offer, including: external, covert, dome and mobile cameras. For large or complex sites there are motion detection options, wireless set-ups and remote control monitoring available.
CCTV is probably your first line of defence in securing your business and the best way of ensuring a record of any misadventure, should it occur.
To secure entry to your business premises it is often wise to have intercom points on external doors. For staff, and those who have permission to be on site, you can implement a swipe card or fob system, which gives people access only to certain areas.
This is an efficient way to prevent unauthorized people entering areas that might be sensitive, such as your server room. The system also allows you to keep a record of who used a swipe card on a particular door, in case you ever need information on where people have spent their time.
Everyone who comes on site, whether staff, client or maintenance person should wear a badge indicating their name and department, or the company they are from. Staff should be required to wear these identification badges daily and visitors should always report to reception first, to sign in and collect a badge.
This system aids security in three ways. Firstly, everyone who is on site is easily identifiable due to their badge. Secondly, it makes it easier for staff to challenge anyone without a badge. Thirdly, the signing in system at reception is important for health and safety, as it lets you keep accurate records of who is on site, should there be a fire, accident or other emergency.
The other type of security that many companies are concerned with is data security, particularly relating to personal computers and servers. There are many ways to protect your data and this will largely depend on the size of your company, the number of staff you employ and the nature of the work you do. There is also the wider issue of data protection and the Information Commissioner's Office offers in-depth advice on your responsibilities in this area.
Smaller businesses need to consider that they at least protect their hardware from the installation of malware and that any sensitive information such as employees' personal data and finance information for the business is secure.
As the size of the company increases, and the data you need to protect grows ever more sensitive, you will need to install high level firewalls and employ encryption.
One of the biggest potential risks to your business is through your staff. Staff can cause data to leak, intentionally or unintentionally, sadly they can steal data and stock and they can put your intellectual property at risk.
Always carry out adequate references on staff, including previous employers and the validity of the qualifications listed on their CV. Depending on the nature of your business you can also run security, credit and CRB checks.
There should also be sections in your contracts of employment relating to intellectual property and what can and can't be done with data. In addition your Employee Handbook should have sections pertaining to the physical security of the building and data security which should be signed by all staff, temporary or permanent.
Employees who are given access to particularly sensitive information, such as Human Resources, Finance and IT, or anyone with client information should also be asked to sign a Non-Disclosure Agreement before their employment starts.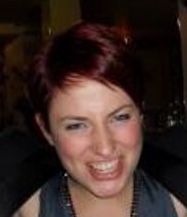 Author: Helen Wallis writes on behalf of ADS Digital, a company who specializes in TV aerial and satellite dish installation in the county of Hertfordshire.
Published: October 31, 2014
2356 Views