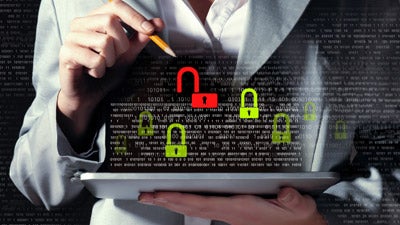 Information security services are designed to help you save money on digital security and free up your IT team by ensuring that your security products are optimally configured to perform at their best and without interruption.
Thanks to popular and modern technologies used by Underdefense and internationally recognized experts in digital security, these experts can improve your organization's security profile and reliability, responding quickly and effectively to new cybersecurity challenges. You can develop rapidly. They can help bypass malware detection, resolve issues, investigate suspicious behavior, and reduce ransomware infections. Underdefense and services like them provide the knowledge and expertise of trained experts available 24/7 so you can respond quickly to security issues and protect your company's reputation.
Private environment
Security services provide expert support, continuous product updates, and security patches tailored to the needs of your network environment. Their experience allows faster detection, prevention of cyber threats, and elimination of various security incidents. Incorporating expert knowledge into emergency response processes ensures business continuity and a low level of cybersecurity risk: comprehensive protection and simple management. An easy-to-use interface allows you to monitor, update and protect all Internet-connected devices in one place. Devices worth paying attention to are easy to see with clear reports. Integrated tools make it easy to update the application remotely, and security updates are also available through other systems.
Detecting and preventing data breaches and other cybersecurity incidents is a continuous, cyclical operation. As threats evolve, IT infrastructure must adapt to new variables while defining new deployment goals and strategies. The lack of skilled cybersecurity professionals compounds this problem.
Affordable, continuous cyber security
Cyber ​​security management services from Underdefense offer a solution to these challenges. The best cybersecurity experts monitor and manage the cybersecurity of networks and devices. As an external team, they actively use all the necessary tools, experience, analysis, and lessons learned from actual events to create a scalable and cost-effective concept of permanent cyber security.
Reduction of reaction time to dangerous events
Because most defenses are preventative rather than proactive, cyber attackers often have an advantage when trying to breach network security. A well-implemented SIEM service proactively collects and analyzes logs to detect ongoing attacks and protect systems against attacks.
Comprehensive and dynamic information
Underdefense's SIEM management service tracks, identifies, classifies, audits, and notifies you of cybersecurity incidents. This service combines several technologies to provide the most comprehensive and dynamic analysis of changing security conditions and responses to various potential cyber incidents.
A compatible comprehensive SIEM system
The service relies on data from information collection tools, Syslog services, and APIs and is compatible with many technologies to ensure a high level of business environment security. In the case of security alerts, the service automatically creates IT support requests and responds to incidents. SIEM support includes:
Rapid detection of potential cyber incidents.
Round-the-clock response to critical incidents.
Ensuring high availability of web portals and data repositories.
Identification and classification of events.
Instant settings (physical device settings, moves, additions, changes) to protect processes.
Notification of important events in minutes.
Reduce false positives by analyzing user behavior.
Regular review of existing SIEM policies and security alerts.
An important long-term goal is also to ensure that the cyberspace of the business organization, which consists of interconnected systems, management, operations systems, and intelligent devices, is protected throughout the existing technology infrastructure.
The target architecture's key goals are primarily based on a reliable and secure environment to run and protect. In Underdefense, such information paradigms as openness of solutions, high requirements for transparency, inter-institutional data exchange, rapid growth, outsourcing, and cloud operations are also noted. IT systems operating in business cyberspace create new challenges for solutions in the field of cyber security.
The strategy of solutions in the field of protection of systems in cyberspace is mainly focused on the dissemination of best practices and the use of internationally recognized and accepted standards and methods in the field of security from the main level. This may concern administrative systems for ensuring cyber security, critical infrastructure protection, or intelligent device security.
New solutions for cyber security in business management are based on the following principles:
Vital standardization of solutions, especially in the field of specific security measures in typical situations;
Minimum cybersecurity requirements should be established to minimize constraints on both the effectiveness of investments and security measures;
The principle of "security through concealment" is constantly denied and categorized;
Implementation of Underdefense system security supports so that users can safely use electronic services.
Consistent efforts are being made to counter various potential cyber threats resulting from the division of responsibilities associated with a complex information management system. Underdefense's acceptance of cybersecurity services creates the right conditions for proper legal action and security compliance. Information security consists of taking clear measures to ensure a generally high network and information systems safety in the business environment.
Employees at the department level work in special security zones following international standards. Accountable employees must ensure, under the single, centralized control of the Cyber ​​Security Manager, that compliance with specific security policies and regulations is monitored across existing and new systems, technology solutions, applications, and security-related technology projects.
This mainly includes the verification of conformity through security tests of the provided solutions and the security assessment of each new system or application according to the strategic and professional security architecture when implementing new procedures or applications, which is possible through the definition of requirements. The identified deficiencies are quickly and effectively eliminated.
From an architectural perspective, Underdefense security mechanisms are the foundation of cybersecurity. First, experts determine basic guidelines, safety rules, and recommendations for individual operators, and then the safety management makes all the necessary decisions. Expert groups were directly involved in implementing defined processes and systems according to the main objectives required in the security field.
Accreditation and certification provide for cross-industry unification of cybersecurity certification standards. Also included are regulatory acts, which focus mainly on the management and verification of compliance with specific requirements. This is the block that defines the compatibility of the actual environment.
Published: December 5, 2022
1697 Views