For many small business owners, looking at the next big thing in technology may not always be the top priority. There are finances to manage, employees to retain, customers to please, and a business to build. However, not keeping up with new techs could place you further behind the competition.
Knowing what technology trends affect how businesses work today can significantly contribute to the growth of your enterprise. In the infographic, "Small Business Technology Trends in 2015," The Service Manager dwells into tech trends that are capable of analyzing and organizing operations to help small business owners like you focus on sales and growth.
Take a look at these trends that continue to draw attention and affect small businesses in 2015.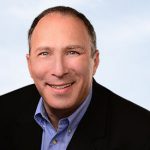 Author: David Younger is CEO and Managing Director at The Service Manager. He is Australia's #1 cash flow expert for the field service industry. With over 25 years working with hundreds of field service business owners in virtually every industry, David has discovered the ultimate path to plugging up the "profit holes" in a growing business that will take it to the next level.