If it isn't already, communications technology is fast becoming the backbone of modern society. It would seem that almost every person across the globe is reachable by some means of electronic communication. With over 3 million apps available across Apple's App Store and Google Play Store, mobile phones are taking over in a way we wouldn't have thought possible a few decades ago.
There is an app for just about anything. Business mobiles now arguably have the power to replace computers as the number one device for managers and owners. Is this really a true possibility though? Is it viable to run a small business solely from a mobile phone?
Various Forms of Contact
In order to run a successful business, you're going to have to be contactable at almost every minute and hour of the day. A missed call or too long a time before replying to enquiries potentially lands a clients at the feet of a competitor. Not any more though, as business mobiles enable you to take control whether at home, work or even on your trip between the two.
Via Phone
Having a handset with you obviously means that clients, customers and staff members can get hold of you regardless of your location. You can even use telephony rerouting services to have work phone calls run directly to your handset. Potential customers won't be too impressed if your general enquiries line is a mobile number. Diverting what appears as a landline or Freephone number to a mobile gives a more professional feel to your business and enables you to continue using business mobiles with no worries.
Via Email
Emails are a vital aspect of day to day business. Possibly more important than phone systems, emails are more often than not the principle method of contact in the workplace. Smartphones have the ability to receive and send messages effortlessly. You will need to ensure that any model you select is capable of push notifications when new emails come in (most are anyway) to make sure that you immediately have messages and can respond instantly. Business mobiles can even open attachments, meaning almost no functionality is lost from computers.
Via Video
Most phones come equipped with a camera as standard. This makes video calling easy to perform should you need it. Older desktop computers don't have cameras built in as standard, so mobile may outrank desktop in this department.
Documents, Files, Storage and Editing
You may be wary about using mobile phones for documents; after all surely the extensive range of options available from Office aren't present on a small screen, right? Your reservations aren't needed though, as a wide range of apps are available for every aspect of document management.
Creation and Editing
Microsoft has a mobile version of their tried and tested Office suite available and ready to go across Windows, Apple and Android devices. Just like its PC-based alternative, Office 365 does require a subscription to get the best of it. It is a cloud-based service, so all of your documents are linked and backed up securely and you can access your Word, Excel, PowerPoint, and other documents quickly and easily.
Storage
There are numerous apps available that can securely guard your important documents and files. Google Drive and Dropbox both offer a free download and safe place for sensitive and important documents.
Again, these are cloud-based services which are only limited by internet connection, but for the most part offer quick accessibility and extremely secure places to keep files.
 Sector-Specific Tools
Because the world is turning on a technology-driven basis, business mobiles and relevant application marketplaces are regularly updated with new apps, as well as updated ones. These can be general like Office 365, or much more niche. For example, The British National Formulary is available in application form.
Most people wouldn't even dream of using it, but for some it is a vital aspect of performing their day job properly. There are many such examples of apps like this, and depending on your sector, you will probably find all of your important paperwork and guidelines come in a digital package too, available statically on a PC, or on the move and in any place on mobile.
Social Media at Your Fingertips
There's no denying that social media is a massive part of not just social life, but work too. Companies and businesses have Twitter and Facebook pages, and LinkedIn connects professionals in a way not many other things can.
Business mobiles provide instant access to your company's social accounts and you can update statuses or pin photos from any location, in an effort to get your current and potential customers' attention.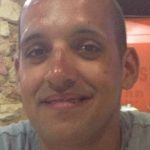 Author: Tieece Gordon works for A1 Comms Ltd. A1 Comms provide small businesses like yours with communications solutions including telephony, broadband, VoIP and unified communications. Connect with Tieece on Twitter @tieecetwdg. Find A1 on twitter @A1CommsLtd or online at http://www.a1comms.co.uk/.