Holiday Shoppers Are Going Mobile: Is Your Small Business Ready?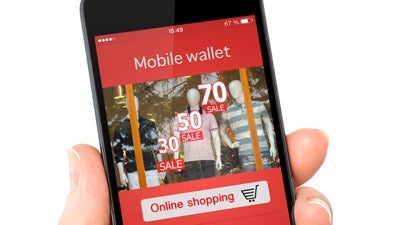 About the only
smartphone or tablet application
you may not encounter this holiday season is one that is capable of carrying your packages. The marketplace has gone mobile, with everything from price-checking apps, all the way to map-apps that show you where to find that sought after item inside a particular store.
In the marriage of mobile and small business, one of the partners is not pulling its weight in the relationship. In order for small business to optimize mobile and online commerce
this holiday season
, it's time for some "mobile" counseling from THE Small Business expert.
As in anything worth your hard work, if you don't know why it's important, you're less likely to put the effort into the task. Many small business owners aren't aware of the impact mobile and
online commerce
will have on buying trends not only for the upcoming holiday season, but also for the future of retail in all forms. Others lag behind because of the costs associated with mobile optimization. But it may be well worth the money to move into the mobile arena; small business can't afford to lose revenue from customers on the move.
The recently released
Deloitte Annual Holiday Survey of Holiday Spending Intentions and Trends
identifies this as the "big thing" for 2013: more consumers are shopping mobile and local! In fact, 66 percent of shoppers plan to shop locally at small businesses, independent retailers or boutique shops which are not part of national chains. The survey also says one-third (34 percent) of consumers' budgets will be spent at local stores. That is a serious chunk of change for a small business or start-up. But just how will those consumers spend that stash?
Deloitte's survey identifies a key finding in the buyer's arena: Smartphone ownership is now at 61 percent of consumers. With increasing smartphone ownership comes
consumer-driven digital shopping
, greatly expanding the base of shoppers that retailers can access via mobile devices. The survey goes on to report that among smartphone owners, nearly seven in 10 (68 percent) plan to use their devices for holiday shopping. And this is how they'll use them: to search for store locations (56 percent), check and compare prices (54 percent) and obtain product information (47 percent). And these men and women love to shop-til-they-drop. Deloitte's Annual Holiday Survey says these mobile-maniacs plan to spend 27 percent more on holiday gifts than non-smartphone owners.
As in any good counseling session, the long-term goal is established: optimizing mobile and online commerce. Now it's time to take the steps toward reaching that goal, assuming your mobile site is up and running.
Make your small business mobile site K.I.S.S. approved (Keep It Simple Stupid). What do most buyers use to get around in your mobile commerce website? One finger. Make everything easy to find and easy to use. It's a mobile site, so keep content to a minimum, and don't be verbose.
Make sure to register your small business or startup on all online and mobile directories. This will increase consumer awareness of your site and increase SEO. The catch? There is none. A lot of this "claiming" activity is free.
Post, tweet, share, comment and like regularly. Social media platforms can generate and increase consumer engagement. Online word-of-mouth is a priceless marketing tool that must be utilized, especially during the holiday season. Do remember that word-of-mouth is a double-edged sword. Make your customer's experience full of holiday cheer.
Published: November 20, 2013
2262 Views