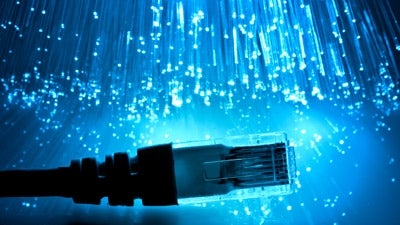 The ability to transfer data quickly is one of the objectives of fiber optics cabling. One of the latest discoveries suggested that the use of glass-less fiber transmission can enhance speed. Data transmission is significant to any organization. Although fiber optic cabling has been a traditional method used in transmitting data, research demonstrated how glass-less fiber optics address some of the limitations of fiber optic cabling.
Fiber optic cabling in Houston has become the preferred method in ensuring security and reliability. The use of fiber optic cabling transmits data at a slower rate. It is estimated that data is transmitted at a speed that is 30 percent slower. Fiber optic cabling remains a fascinating component in data transmission. Businesses find difficulties understanding the ins and outs of fiber optic cabling to ensure they are up to date on the latest technologies.
Businesses aware of this make informed decisions that benefit the organization. As the Houston business industry continues to be on the upswing, companies will compete in enhancing internal operations to take their businesses to the next level.
Why Glass-Less Fiber Optics
New findings continue to be discovered as Houston businesses gear up for the implementation of glass-less fiber optic cabling within the industry. The University of Southampton in England has been a significant contributor in identifying key components in glass-less fiber optic cabling.
Removing Glass from the Glass Fiber
Researchers at the University of Southampton in England have identified advantages in removing glass from the glass fiber. This creates a hollow-core photonic-bandgap fiber. Although air is the key component in this method, the use of light is not entirely eliminated. In fact through this "hollow-core photonic-bandgap fibre," light still has the ability to follow the path of the cabling.
Glass-Less Fiber Optics Enhance Transmission Speeds
Speed and reliability are two of the crucial components being discussed as glass-less fiber optics continue to be researched. Research conducted by the University of Southampton in England suggests that through the use of fiber cabling made with an air core, data can be transmitted at 99.7 percent of the speed of light.
To ensure fiber optic cabling in Houston businesses remains effective, innovations are continuously being introduced in the industry. Advancements in glass-less fiber optics will significantly enhance fiber optic cabling in Houston businesses.
Business edge relies on effective implementation of useful technology. Efficiency and connectivity is the name of the game. An integrated system that is routinely updated and well-managed is the most cost-effective solution for businesses in the long run. Investments in systems such as this will not only save your business money, but will also significantly increase productivity in your workplace. Data communications are a vital part of business in the ever-competitive market of today. As data and telecommunications technology continue to grow, more and more innovative solutions will be available and will be worth your company's investment.
Published: June 10, 2013
3695 Views