Budget-Stretching Tips for Getting More Technology at Your Nonprofit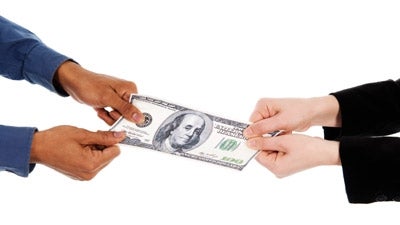 From managing budgets to communicating your mission, technology plays an important role in day-to-day operations of any business. But the investments in employee skills or hardware and software purchases are often easier to justify for businesses that can count on future income. As a manager of a nonprofit organization, you don't have to compromise your outreach or your capabilities just because spending sets you back.
You just have to be a little more creative in your thinking. We can help you seek out alternative resources to help your budget to farther.
The initial outlay of funds for computers, phones and even software programs can be daunting. Here's where you can take advantage of the deep pockets of companies that replace their equipment more frequently.
Purchasing refurbished equipment
can save you thousands—just make sure you get coverage insurance or service to protect your investment. From Microsoft to Adobe, many large technology companies offer steep discounts on refurbished products. Search locally for small businesses in your area that resell slightly used products. Or submit your own donation request through Techsoup.
Partnering with social-focused tech companies
Fortunately, many tech companies work specifically with organizations formed for the social good. With just a little extra time and research, you can find many tech-focused businesses whose business it is to help nonprofits.
TechImpact is one such company that believes in creating a better world by supporting the people and organizations that are out there trying to create a better world. TechImpact can help your company with simple IT maintenance or assist with larger projects, like setting up your entire infrastructure.
We know you know the channels—Facebook, Twitter, YouTube, Instagram, LinkedIn.
But are you using them?
Getting social is one of the fastest, easiest ways to get your mission in front of the people you want to help, and—just as importantly—the people who can help contribute to your cause. Some nonprofits are even finding success from crowdsourcing their cause or a specific event. Check out this article for "10 Crowdfunding Sites for Nonprofits."
Convinced it's time to get social? Set up a dedicated account on the most popular networks and spend 1-2 hours a week reaching out and connecting with your community.
This seems like an analog solution within a technology advice column, but we're talking about reaching out to the tech doers in your community for their brainpower. Research local coworking spaces or get involved with one Ignite events held in more than 100 cities around the world where speakers share their personal and professional passions in front of a crowd of very connected listeners.